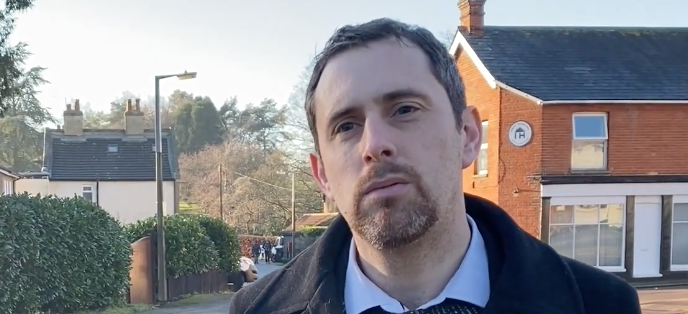 THE LEADER OF Harlow Labour and prospective parliamentary candidate for the next general election has criticised the education minister over her announcement on minimum service levels for teachers.
Chris Vince said: "Rather than address the appalling situation of RAAC in schools and the disastrous saga of SFG College in Harlow, the Education Secretary, Gillian Keegan, has decided to adopt the familiar Tory tactic of distraction and blaming everyone else for the problems.
Having sought to blame industrial action by teachers and school staff for the current woes, Ms Keegans latest announcement of introducing 'minimum service levels' fails to acknowledge her abject failure to engage with them to seek a solution.
While Ms Keegan and her ministerial team, including Harlow's Mr Halfon, seek to find others to blame, Harlow schools are crumbling or at risk of collapse in extreme weather.
As this Tory Government seek to impose minimum service levels in many sectors as an answer to their failure to negotiate they have totally missed a glaringly obvious place to start. MPs with second, third and fourth jobs are failing to fulfil their obligations to their constituents. Many haven't been seen in their constituencies for months or even longer. So how about minimum service levels for MPs before imposing them on anyone else?
But they won't do this because, to quote Labours Shadow Health Secretary Wes Streeting, for the Tories problems are not there to be solved, they are there to be exploited.
"Once again my thoughts are with all students, parents, teachers and school staff affected by the chaos caused by a failing Conservative government and stand ready to assist in anyway I can".