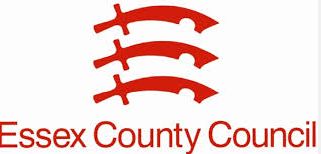 IMPROVEMENT works to Burnt Mills roundabout are to begin next Monday, Essex Country Council have confirmed. The scheme which has been designed to improve roadspace capacity and reduce congestion at the A1169 Elizabeth Way/A1019 Fifth Avenue/A414 Edinburgh Way junction, commonly known as the Burnt Mills Roundabout will finally start on Monday October 28th and will take approximately six months to complete.
The scheme involves the construction of a new carriageway layout. The size of the centre island will be reduced, and an additional dedicated left turn lane will be added to Elizabeth Way, which will increase road space capacity and improve traffic flow. Additionally a new Toucan Crossing will be constructed on the A414 to improve pedestrian and cyclist safety.
Work will be taking place during the working day, however during rush hour work will be limited to minimise the impact. During off-peak hours from 9:30am to 15:30pm work will involve lane closures and restrictions at various locations. Throughout the duration of the works temporary speed limits will be in place when both the safety of the workforce and road users requires it. In addition, there will, at times be the need to implement a full road closure of the roundabout whilst works take place on the carriageway. These will take place overnight and will be kept to a minimum. Fully signed diversionary routes will be in place. There will be local on-site signage warning motorists of the closures and alternative routes.
County Councillor Rodney L Bass, Cabinet Member for Highways & Transportation said: 'I am delighted that work on our planned improvements to the Burnt Mills Roundabout is about to begin. This is a very important scheme for the area as it will help to reduce congestion and improve journey times. This is a major programme of works, and we will be doing everything we can to keep disruption to a minimum while it is taking place.'