Real life – Mental Health Care & What lack of it looks like.
By Ian Beckett
THIS didn't happen in Harlow, but it might just as well. It's a regular scenario up and down the country. The people on the receiving end of this lack of care, their family, and their friends, ask me from time to time "what's the point of raising awareness when the lack of support is so obvious, so despairing, and so devastating?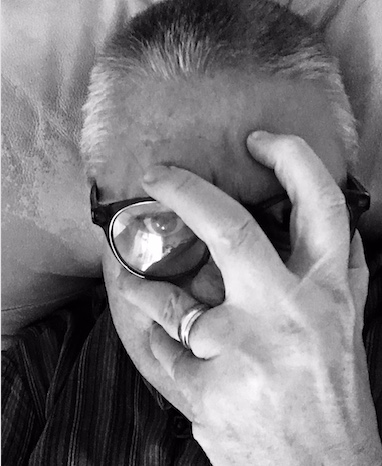 This kind of incident leaves me speechless. It happens time and time again:
"So my brother lives with my parents and has a mental health condition, not one to do things the easy way he is bipolar and has schizophrenia.
My parents are away and at 6am this morning he was nearly kicking my door down and was in a very bad way. He's been off his meds and not sleeping, he was angry, ranting, confused and crying.
After much persuasion I managed to get him into the car and take him to A&E.
He was assessed, he told them he had violent thoughts and had thought about hurting himself. The verdict was he was nearly in crisis but not quite yet and off we were sent on our merry way with a referral to a community team that takes 28 days and the number for the crisis team if we needed them.
Fast forward to this afternoon: after hours of abuse from him and many tears from both of us we gave in and called the crisis team. Then we hit a snag the crisis team said they can't help us & we have to go back to A&E!!!
Not quite ready to face that again I brought him to my house which isn't ideal as my son isn't too good. So I have a bipolar schizophrenic asleep on my sofa who keeps telling me he's seeing people dying and shouting at me and a 16 year old who has been diagnosed with depression locked in his bedroom.
I have absolutely no clue how to deal with any of this. This is why people die, the major failings of mental health services, even when people ask for help, and why people harm themselves or others. There quite simply is no adequate support or resources. It's f£&@ed!"
I'd like to hear from my MP or any wannabe MPs of any party, what they think and more importantly what they will do or try to do to change this abhorrent state of affair.
Note: Elastoplast and Jam Tomorrow have been proven not to work.