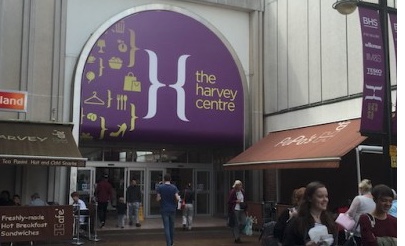 THE Harvey Centre in Harlow is making advance preparations to help its customers counter the effects of 'Blue Monday'.
On Saturday 19th January – just two days before what is considered to be the most depressing day of the year – owing to the post-Christmas come down, dark winter days and financial realities hitting home – the centre will be handing out a variety of freebies to customers to help brighten their day.
From 11am – 4pm customers will be surprised at random with free drinks, free meals, free parking, free car washes and more, randomly paid for throughout the day by The Harvey Centre's helpful helpers.
With so much free fun and a variety of free treats for customers to enjoy throughout the day, customers are sure to come away smiling and ready to face Blue Monday in a more positive light.
Bryan Young, Centre Manager at The Harvey Centre says, "Unlike many, we're actually looking forward to Blue Monday this year! We can't wait to put smiles on the faces of our shoppers with some random free treats as well as all the free fun activities for them to enjoy throughout the day."