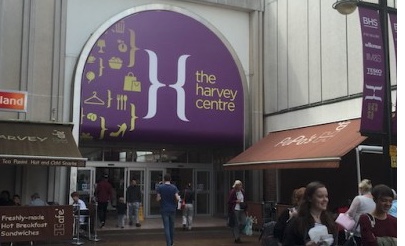 THE Harvey Centre in Harlow is excited to announce that they will be celebrating Mother's Day with a free giveaway in the centre on Saturday 30th March.
The freebie gives children the opportunity to surprise the mother figure in their lives with a stunning succulent plant.
The succulent cart will be found roaming around the centre from 11am – 4pm on the day and absolutely no purchase is necessary for children to receive one. However please understand that stocks are strictly limited, so the giveaway will operate on a first come, first served basis.
Children can take their pick from a collection of succulents, in a variety of colours – each presented in a stylish pot, to show the mother figure in their lives a token of their appreciation.
Succulents have recently enjoyed a renaissance as the plant of choice, due to their ease of maintenance and visual appeal, so they are the ideal gift for the fashion-forward mum.
Bryan Young, Centre Manager at The Harvey Centre says, "We're really looking forward to recognising Harlow's hard working Mums this Mother's Day weekend. It's the one day of the year that they truly get the attention they deserve so a little free gift from us is the least we could do!"