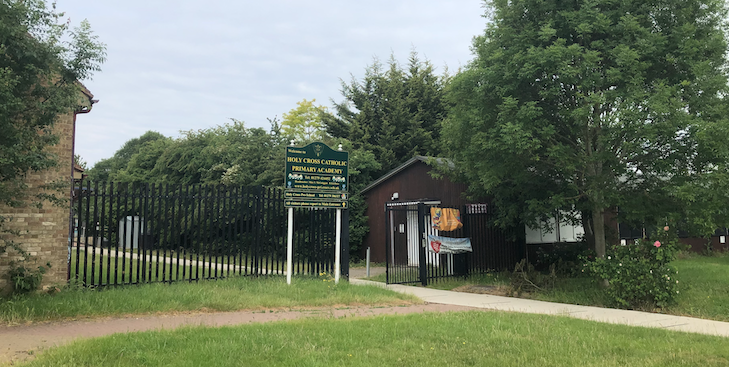 TRIBUTES have been paid after the headteacher of Holy Cross Primary, Sue McGuiggan, passed away.
A spokesperson for the school said: "It is with sadness that we report on the death of Miss McGuiggan, the Headteacher of Holy Cross Catholic Primary Academy.
"Miss McGuiggan led Holy Cross for twenty years and this was central in her life. She was known for her dedication, not only to the school but also to her parish community, where she lived out her faith. She passed away peacefully on Friday with her family at her side. Staff and parents were informed on Saturday, and children were led in prayer at an assembly on Monday. All were united in grief, but also in love to remember and give thanks for Miss McGuiggan.
Robert Simpson, the Director of Education for the Diocese of Brentwood made the following statement;
Miss McGuiggan was a well-respected and dedicated Headteacher who provided long and successful service to the educational mission of the Diocese of Brentwood.
She took on a number of senior roles over her time in Catholic education, never losing sight of the significant impact that a good education could have on the lives of the children and families that she served.
"Whilst she will be sadly missed, what Miss McGuiggan built in Harlow and in other schools across the diocese remains a real and tangible legacy. Bishop Alan and the Brentwood Diocesan Education Service will be keeping Sue, her family and the school community in their prayers at this difficult time.
Below is a day that Mrs McGuiggan was very proud of. The day, back in 2015, Bishop Alan opened the new wing. As usual, Sue stayed in the background of an event she was at the heart of.
The film below was made for the 2020 Open events.