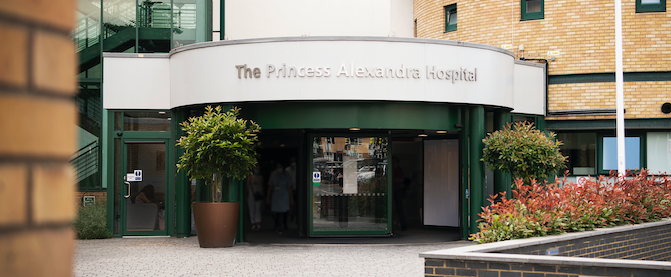 FREE parking for NHS hospital staff in England introduced as a result of the pandemic will end on Friday, the government says reports the BBC.
Parking fees were waived in March 2020, but Health Secretary Sajid Javid said the pandemic had moved to a new stage.
He said over 93% of NHS trusts charging for parking have implemented free parking "for those in greatest need", including NHS staff working overnight.
However, unions have criticised the move as punishing struggling staff.
Announcing the removal of the benefit, the government said it was "delivering on our manifesto commitment to provide free hospital car parking to thousands more NHS patients and visitors".
The Conservative Party's 2019 manifesto promised to make parking free for those in greatest need including "disabled people, frequent outpatient attenders and staff working night shifts".
The Department of Health and Social Care said that the broader policy was temporary and had been introduced "for the duration of the pandemic".
It added that running the scheme had cost around £130m over nearly two years.
In a written statement, Mr Javid added: "On behalf of the government, I would like to record my thanks to everyone who has worked tirelessly to keep people safe over the last two years and whose efforts have enabled us to move to the next stage of the Covid-19 response."
The policy was originally announced in March 2020 after more than 400,000 people signed a petition calling for free parking for NHS workers.

Rachel Harrison, national officer for the GMB union, described charging healthcare staff for parking as a "a sick joke", after they "risked their lives during the pandemic".

A freedom of information request made by the union previously found that staff were paying up to £1,300 a year to park at work.

She told the PA news agency: "After the years of Tory cuts NHS trusts are struggling, we know. But scrabbling the money back off hard-up workers is not the answer.

"The government must now legislate for free hospital staff parking once and for all."
Echoing these comments, TUC general secretary Frances O'Grady said scrapping free parking in the middle of a cost-of-living crisis is a "lousy way to repay" staff who had "put their lives on the line to get us through this pandemic".
"The government should be giving health staff a proper pay rise – not adding to their bills.
"And it should be funding our NHS properly so that hospitals don't have to rely on car parks for income," she added.
In Scotland, charging for parking at most NHS car parks ended in 2008, while the final costs at three hospitals still charging were scrapped in August last year.
Parking at all NHS hospitals in Wales has been free since 2018.
In Northern Ireland, free parking and free public transport for healthcare workers during the pandemic ended in August last year.
Nurses and other NHS workers in England were offered a 3% pay rise by government "in recognition of unique impact of the pandemic" on staff last year.