HARLOW Town Ladies boss Ruudy Yusuf has told Sky Sports News he is "99 per cent certain" he will remain as the club's manager next season.
Yusuf took the reins at Harlow last October, and was thought to be the only manager from Britain's South Asian community plying his trade in the top four divisions of either the men's or the women's game during the 2021/22 season.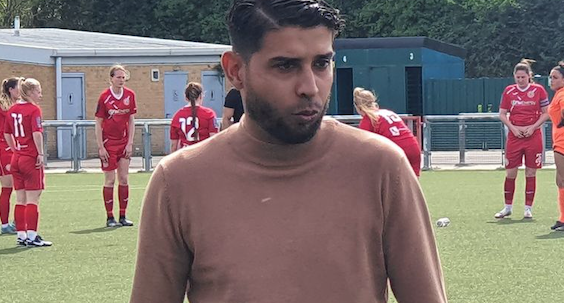 However, he has a mountain to climb as despite all the media attention, with just two wins in twelve games, the club have been relegated.
Four teams have been relegated this season from the South East league.
It has been a very tough league and perhaps Harlow will regroup and find their feet next year under an ambitious young manager.
Speaking after his side's FA Women's National League defeat with Kent Football United, Yusuf said he feels like he has unfinished business at Harlow Town Ladies.
"I've had a conversation with the club already, I'll have another one and we'll see. I'm not saying no [to staying] and I'm not saying yes, but I am leaning towards a yes," he told Sky Sports News.
"We're now a young side, going from an average age of almost 30 to an average age of 19 [during my time in charge]. And the way the club is going, I think it's 99 per cent that I am staying here."
Results