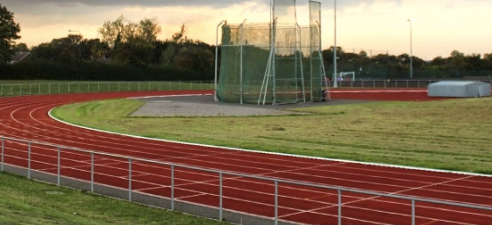 HARLOW'S season is yet to ignite, as yet another small turnout ensured that it would be a lowly finish in the match. However, those in attendance can be rightly proud of their efforts as they claimed fourth spot. Importantly, they performed well enough collectively to close the gap in terms of league points and have a realistic opportunity to end the season in third place at its conclusion.
On the men's side of the match, yet again, the team was held together by Glen and Carl Paxman, Dave Bauer, and Donald Campbell. They were assisted by Samson Brichieri-Colombi and newcomer Max Murefu. The women's team consisted of Rosie McLellan, Nissi Onafowokan, Bebe Jackson, Eilidh Malcolm, Lucy Troman and Rhianna Drew.
The trio of Bauer and the Paxmans finished no lower than second in any event in either A or B string competitions. Personal highlights were an excellent 10.50m for Glen Paxman in the A Shot competition, Carl Paxman's 5.55m in the Long Jump, and Bauer's 30.46m in the Hammer.
Samson Brichieri-Colombi ended a fine weekend – he was third in the Hertfordshire Schools' Athletics finals on Saturday – by coming second in the Men's Javelin. He threw a very consistent series and his best effort, 40.56m, was a PB with the 800g implement.
Max Murefu made his debut for the senior team and ran the 100m. He finished second in 12.1s setting a new PB in the process. Donald Campbell ran 200m, 400m and 3k steeplechase. He'd never run a 200m competitively and was second in 24.7s. He was also second in the 400m and was first in the steeplechase.
There were debuts for three women and they all produced performances to be pleased by: Rosie McLellan was fourth in the A 100m and Nissi Onafowokan was third in the B competition. Onafowokan also took part in the Long Jump and was second in the A competition, with a best jump of 4.40m. Lucy Troman ran 100m Hurdles and was third. Not only was this her first competition but, as an U17, it was also her first attempt at the senior women's heights and spacings. Later in the day, she competed in the 1500m Steeplechase and was an impressive second in the event. She had only expressed an interest in the event recently and only had two sessions in practice!
Were it not for Bebe Jackson, Troman's steeplechase effort would have been Harlow's performance of the day. Jackson ran the 200m and was fourth in the A event, but her best performance was reserved for the Long Jump. She has recently started looking seriously at Long Jump and jumped 4.22m, which is the leading jump for T/F44 competitors so far this year.
Eilidh Malcolm completed the women's team on track. She was third in the B string 200m, third in the A string 400m and second in the B Steeplechase.
Rhianna Drew had a good day in the field and added hammer and javelin to her repertoire. Her day began with hammer and 19.01m was good enough for third. This was achieved off a standing throw and she will only get better from this point. 15.81m was good enough for fourth in the A javelin, and she was second in the discus with a best throw of 20.21m.
The day ended with 4 x 100m and a mixed team 4 x 400m. The 400m team consisted of Campbell, Troman, Malcolm and Glen Paxman. They completed the four laps in 4.32.3mins and were involved in a three-way fight to the line but ended up fifth.
There were too few men to manage a 4 x 100 team, but Harlow did field a women's team. The team of Jackson, McLellan, Onafowokan and Malcolm ran the lap in 55.4 seconds and were second.
Harlow's next match is in July and with exams over, several athletes returning from university, hopefully, with injuries clearing up the team will be stronger.
Match result
Table after two matches
St Albans 260 St Albans 540.5
Herts Phoenix 240 Herts Phoenix 433
Watford 174 Watford 303
Harlow 161 Barnet & District 293
Barnet & District 120 Harlow 283.5