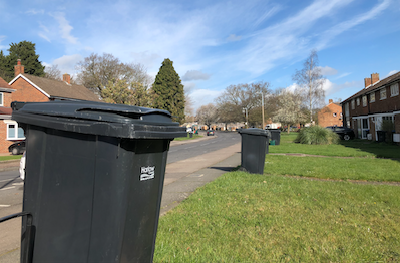 THERE is likely to be disruption to the bin collections next week due to extreme temperatures predicted for Monday 18 July and Tuesday 19 July. 
Veolia bin crews will be working but might not be able to complete all collections due to the extreme temperatures. The council is working closely with Veolia and the situation will be kept under review.

The council is advising residents to continue to put their bins out if they are not collected on their usual collection day. Bins also need to be put out before 6am as crews will be starting work earlier.
Plans are in place to catch up with collections as soon as possible during the week. As part of the catch-up plan outstanding food waste and non-recycling will be the priority for collection first.
Please check the council website https://selfserve.harlow.gov.uk/en for updates.
The council is sorry if there is any disruption and is thanking residents in advance for their patience.
The council would like to thank the bin crews for their continued hard work in collecting the town's waste and recycling, especially in the recent warm weather. The council knows that residents also appreciate their hard work and efforts.

The council is asking residents to take care, stay safe and ensure their keep an eye on vulnerable neighbours and friends during the extreme weather.

Tips for staying cool in hot weather can be found at https://www.metoffice.gov.uk/weather/warnings-and-advice/seasonal-advice/health-wellbeing/tips-for-keeping-older-people-cool