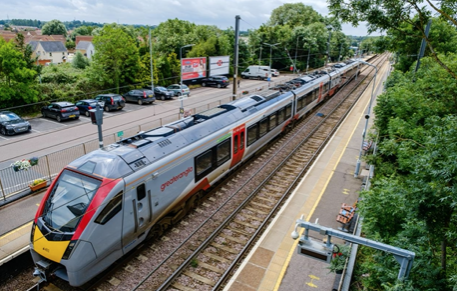 THE latest round of national rail strikes are getting under way, with only 20% of train journeys expected to go ahead today (Wednesday) reports the BBC.

Some 40,000 RMT union members at Network Rail and 14 train companies are walking out over pay, jobs and terms.

The Department for Transport said the RMT was "hell-bent on creating further misery for passengers across the UK".

But the RMT accused Transport Secretary Grant Shapps of not allowing the rail industry to do a deal with the union.

Andrew Haines, Network Rail chief executive, said despite its best efforts to find a breakthrough there would be more rail disruption due to strikes.
In addition to the members of the RMT, members of the Transport Salaried Staffs' Association (TSSA) at Avanti West Coast, which operates some trains to Birmingham, are also going on strike on Wednesday.
The knock-on effects of the disruption are expected to roll in to Thursday, Network Rail said.
Separately, on Saturday, about 5,500 members of the train drivers' union Aslef at seven rail companies will strike.
Further RMT strikes are also planned for 18 and 20 August, with London Underground staff planning to strike on 19 August.
The Prime Minister's official spokesman had urged the RMT union to call off the strikes, saying on Tuesday: "We are concerned about the impact this will have on the public going about their everyday lives."
Places including Blackpool, Portsmouth and Bournemouth have no train services at all and elsewhere people are being told only to travel by train if necessary.
Network Rail has published a special timetable for Wednesday, with trains set to start later and finish earlier than usual, between 07:00 and 18:30 BST.