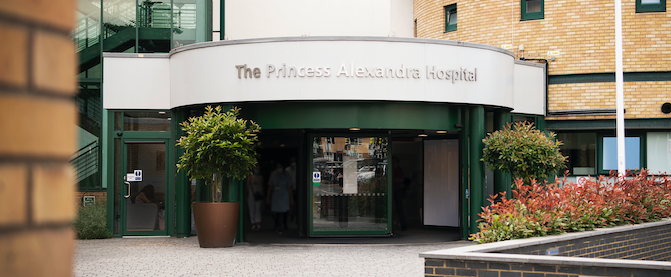 ON THURSDAY, a number of residents contacted YH regarding the time it was taking to be seen at the Accident and Emergency Department at Princess Alexandra Hospital (PAH).
The conditions came to national attention a few weeks ago. That doesn't mean we are done with the story.
One resident, who did not wish to be named, arrived at PAH at 1830 hours on Wednesday night. They did so because their "blood pressure was going through the roof". They had gone through all the pre-PAH procedures.
The picture they painted when they arrived was like a "military field hospital in a war zone".
They said: "A and E was absolutely rammed. People sitting, standing, lying everywhere. I have dealt with Whipps Cross hospital for years and when I do it is usually on a Saturday night. That is nothing compared to what I saw at PAH on Wednesday.
When I saw the nurse, she made reference to a new triage system. She told me that it may take a minimum of four hours to be go through that procedure and then a possible twelve hours to actually be seen.
"I spoke to other people including an elderly woman who came to A and E as she had suffered a suspected stroke.
She arrived at 1100 hrs and it was 2130 hrs when I spoke to her.
"I am not blaming anyone. I don't know the answers. All I now is what I witnessed and it was horrendous."
Another resident contacted us and basically echoed the testimony above. They contacted us at 10 am on Thursday morning and said people had been there since 2pm on Wednesday.
They told us that the "assessment waiting time is sixteen hours".
We did notice this tweet from a member of staff regarding a new electronic system.
We understand that Nervecentre is a new digital system being deployed at PAH aimed at improving the patient experience by transitioning from a manual, paper-based patient information processes to using software and mobile devices, including for assessing and triaging patients, supporting patient safety and patient flow.
Stephanie Lawton, chief operating officer at The Princess Alexandra Hospital NHS Trust, said: "We have been experiencing very high demand for the services of our emergency department (ED) and across the hospital in recent weeks.
"Our teams are working hard to assess and treat patients as quickly and effectively as possible to reduce delays, prioritising those in most clinical need.
"The public can help us to ease pressures by using the NHS 111 service for healthcare advice in non-urgent cases. Please continue to call 999 or attend the emergency department for urgent and life-threatening emergencies."