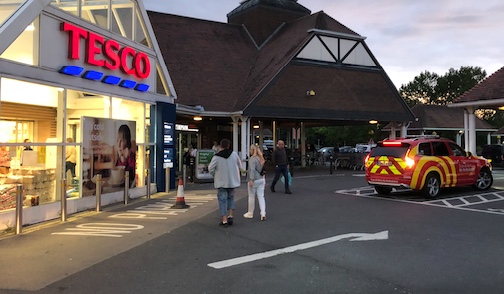 UK inflation is 10.1% in the year to September, according to the Office for National Statistics.
The figure is up from 9.9% in August reports the BBC.
The inflation figure for September has returned to July's high of 10.1%.
This set a 40-year high because the last time it had gone over 10% was in February 1982 when it reached 10.2%.
The latest inflation rate is slightly higher than analysts were predicting.
The inflation figures this morning create a headache for many households. But they're a headache for the government, too.
Earlier this year, before Liz Truss was prime minister, the plan was to increase benefits by the rate of inflation.
Truss herself had promised to increase pensions by the rate of inflation, too.
But there is a massive spending squeeze coming to plug the gap in the national finances. So can the government afford either?
No 10 has refused to commit to fulfilling its promises on the state pension.
There have been no commitments on benefits either.
As with last month, food and non-alcoholic drinks made the largest upward contribution to the change in the annual inflation rate in September 2022, the Office for National Statistics (ONS) says.
Food and non-alcoholic beverage prices rose by 14.6% in the 12 months to September 2022, up from 13.1% in August.
The largest upward effects came from bread and cereals, meat products, and milk, cheese and eggs, where prices rose between August and September 2022, but fell between the same two months in 2021.
The continued fall in the price of petrol and diesel made the largest downward contribution to the change in the rates, the ONS says.