TO celebrate Careers Week 2023 the children in years 5 and 6 at St James' C of E Primary School in Harlow, took part in a variety of tasks including interviewing successful business professionals to explore the question of 'What Do You Want To Be When You Grow Up?' as a part of their PSHE studies.
There was a diverse amount of industry experts with professions including a Military Police officer, a TV producer, a championship racing driver, hairdresser, investment banker and a midwife, who were all impressed by the questions asked by the pupils.
One of the business professionals speaking to the pupils about her career success was Dani Donovan; finalist of BBC's The Apprentice. Dani owns her own booming hair salon Mermane in Sawbridgeworth and said "I have been so impressed by the questions that the year 5 and 6 pupils have asked me today. They are so enthusiastic!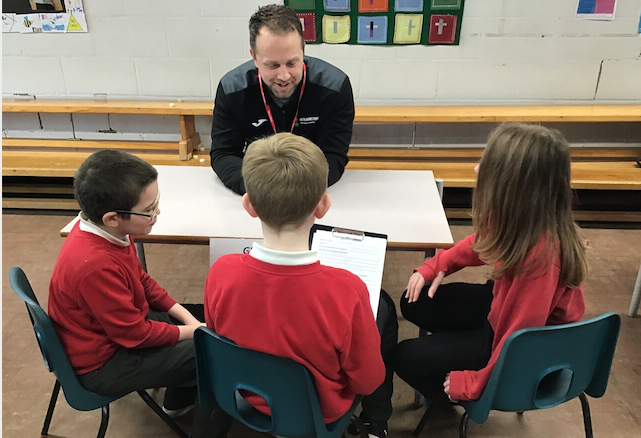 Harlow Council's Regeneration Team also spoke to the year 5 and 6 children about their plans for the town centre who said, "Thank you for inviting us to your careers fair, we really enjoyed talking to the children about the work we are doing to regenerate the town centre."
By inviting guest speakers to their career week, the school hoped to open the pupils' eyes to job possibilities that may not have known were possible. The school also wanted the professionals to be as relatable as possible. Most of the chosen professionals were connected to the school community.
Year 6 teacher Michelle Dutton said,"Our school vision is 'To open doors to our future!' , which is why it was so wonderful to see the children be so inspired at the event. They hadn't even heard of some of the jobs and it really opened their eyes to the possibilities available to them."
Following the career week, a project where year 6 pupils will be given their own funds to set up a business will take place, giving the children a chance to compete for the most successful organisation amongst their classmates.
The advanced assignment will give a key insight to pupils about how businesses operate and the roller coaster of experiences it entails, whilst allowing the children to gain tools on real life experiences to enrich their education going forwards.
St James C of E Primary School is part of the Diocese of Chelmsford Vine Schools Trust. Vine Schools Trust is a Multi-Academy Trust based in Chelmsford and is part of the Diocese of Chelmsford. The Trust currently supports 23 primary schools across the East of England.