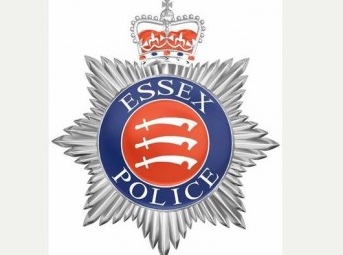 Paying for Policing – results of the Policing in Essex Precept Survey carried out by Roger Hirst, Police, Fire and Crime Commissioner for Essex
RESIDENTS are willing to invest more in policing – that's the message from members of the public who took part in a recent survey carried out by Roger Hirst, the Police, Fire and Crime Commissioner for Essex.
More than 5,000 people completed the survey. The headline results are:
• Investing in more policing – 66 percent of respondents said that in general they would be prepared to invest more in policing to help improve the service provided.
• Lifting the cap on the policing element of the Council Tax – 65 percent of respondents said that if the Government agreed to it, they would be prepared to see the cap lifted so that more Council Tax could be raised and made available for policing in Essex.
• 75 per cent of those who gave a view said they were prepared to contribute an additional £10 or more per annum to invest in policing. Another 16 per cent were prepared to pay £5 a year more.
Roger Hirst said: "It is clear from the results of this survey that people want to see more investment in local policing and that investment should be focussed on local neighbourhood policing, tackling anti-social behaviour, gangs and dealing with serious and organised crime. This echoes what I hear at the regular public meetings that I hold in each district across Essex."
He added: "I will be using these results while I look at how we move forward on investing in policing across the country.
"We should hear from the Government in mid-December what the police funding settlement will be which will give us a clearer picture about the future financial situation. I am the national lead for finance for police and crime commissioners and have been lobbying the Government for a fairer financial settlement for police forces across the country, as well as for the freedom to raise the police precept.
These results will be an important piece of my argument while I continue these discussions."
Funding for Essex Police comes from two sources – central Government and local council tax. Taking these two funding sources into account, Essex Police receives the lowest funding per resident of any police force in the country and has the sixth lowest council tax for policing.
Earlier this year the council tax for policing was increased by 3.25 per cent. That meant the average Band D property paid £4.95 more per year. This raised an additional investment of £3.1 million which helped to fund:
• The first phase of a programme to double the number of Special Constables to 700 by 2019.
• An increase of 41 officers for regular front line policing, for the Serious Crime Directorate and for additional firearm officers.
• Improving accessibility by adding 15 additional police staff in the force control room to manage additional demand and improve the 101 contact service.
• Investment in dealing with digital and cyber crime and online fraud, to help tackle gangs and organised crime.
• Investment in the technology that supports the Mobile First Programme, increasing what officers can do via their smartphones on patrol, freeing up time to offer additional support to communities and improving performance management.
The Band D council tax for policing in Essex for 2017/18 is £157.05 per year.