Boldizsar earns GB call-up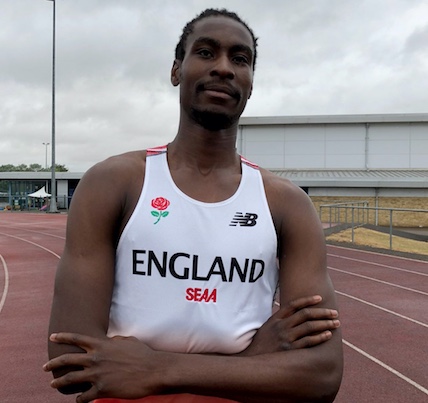 FOLLOWING his selection for England, and his victory in the 200m, in Swansea last month, Shemar Boldizsar has now been selected for Great Britain's U20 team in Manchester next week.
The Manchester International event will see the GB U20s take on a British and UK Premiership league team, an England team comprised of the best athletes outside of the premiership, Scotland, Wales, Ireland, Iceland and Denmark.
The format of the event is designed to expose athletes to high level competition and allow national selectors the opportunity to gauge those who may be capable of progressing into the senior international ranks.
Boldizsar is already on the selectors' radar after his performance in Swansea and having become the British Universities 200m champion for the distance, both indoors and outdoors. He is also fourth on the UK list for Under 20s and forty-eighth on the UK all-comers list for 2018.
Upon hearing of the selection his coach Vincent Lawrence said; "I'm really proud of Shem especially his humility and patience. He is a good role model for the club and he has created widespread excitement throughout the Club."
And Boldizsar said; "I am pretty excited to get my Great Britain Kit. I didn't think it would be so soon due to a few set backs but I am happy and looking forward to representing Great Britain in Manchester."
The club has had more good news following county selection announcements for the Inter-Counties matches in September. It should be no surprise that Boldizsar was called up for the U20 Essex team and he will be joined by club mate, Teale Cunningham, in the 400m hurdles.
Beth Harryman has been selected for both the U20 and senior Essex women's teams for High Jump and Long Jump respectively. And Leo Chaschchin has been selected for Hertfordshire U20s for Long and Triple Jumps.
You can follow the Manchester International online via Vinco Athletics. If you are able to attend, the event is at the Manchester Regional Arena on Wednesday 15 August 4pm to 9pm. Tickets are priced at just £5.