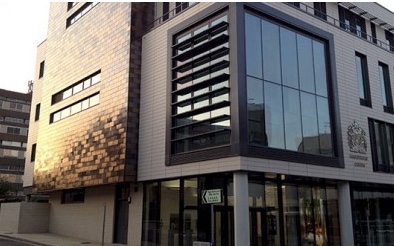 FOUR men from Harlow have been sentenced following a break-in at a newsagents in Hertfordshire.
At 12am on August 23, the men broke into McColl's newsagents in High Street, Tring.
But they left empty-handed when they activated an alarm, triggering a smoke protection device.
The men were travelling in a stolen vehicle when they were stopped and arrested in Garnon Mead, Coopersale, just after 1.30am.
All four pleaded guilty to burglary at Luton Crown Court on September 24 and were sentenced today, Friday, October 19.
Levi Mitchell, 34, and Walter Mitchell, 40, both of Fern Hill Lane, Harlow, were each jailed for nine months.
William Mitchell, 29, of Fern Hill Lane, and Sid Clark, 31, of Broadfield, Harlow, were given seven month jail terms, suspended for two years. They must complete 150 hours of community service and were given a curfew of 10pm to 7am for three months.