Work and training opportunities for students through Public Health England and Harlow College partnership
PUBLIC Health England today signed an agreement with Harlow College to develop a strategic partnership to explore opportunities for students to work and be trained at their new £450million campus in the town.
The signing came on the same day that PHE opened a new training laboratory at the college which will be used as a central hub to further develop outreach activities for local schoolchildren and adults.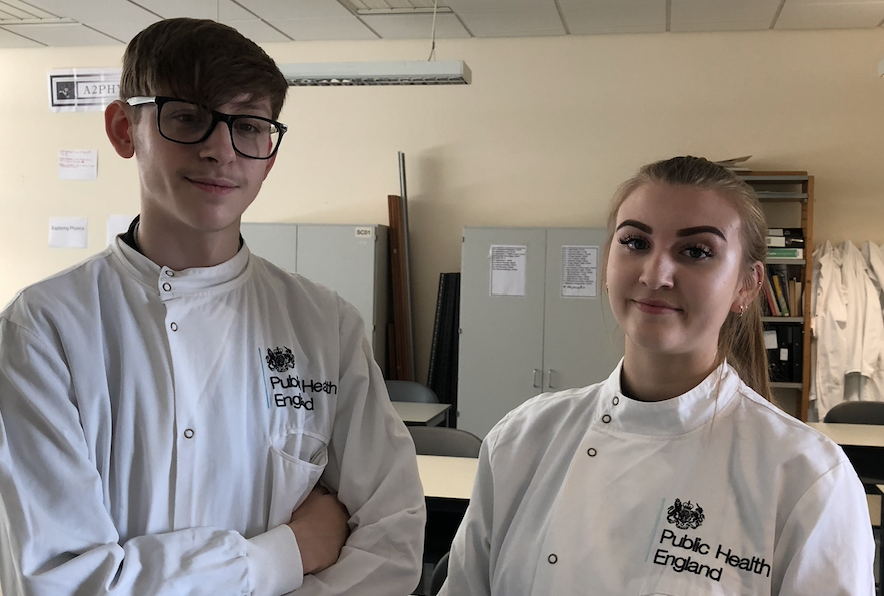 The benefits of the agreement will be felt before the planned opening of the campus at the end of 2021. Opportunities will be provided for students during the construction phase with placements for work experience and apprenticeships.
Once the site is operational PHE will provide opportunities, including apprenticeships, which ensure that young people have the skills and knowledge to be better prepared for careers with the public health agency.
Richard Gleave, PHE's Deputy Chief Executive, said: "This is a significant milestone not only for PHE but also for Harlow.
"I'm excited by this because it means we are not waiting for the campus to open before we lay the path to future careers with PHE.
Christine McCartney, PHE's Senior Scientific Adviser to its programme to deliver the Harlow campus, said: "Throughout our engagement we have been struck by the number of youngsters who are interested in working for us in Harlow, not only in science but across all areas of our work.
"The new lab will help us to spread our work and messages far wider and attract the talented youngsters we know are out there."
Hannah McGregor, QC Supervisor, Culture Collections at PHE Colindale, said: "We recently welcomed students from the college for work experience at Colindale. The opening of the training laboratory strengthens that connection not just for the college but also for other schools and colleges in the Harlow area."
Karen Spencer, Principal of Harlow College, said: "We are delighted to be working in partnership with Public Health England in preparation for their move to Harlow. Harlow College prides itself on providing young people with a clear line of sight to the workplace – providing real opportunities for them to understand employment prospects and to develop their careers. Part of this is the opportunity for students to work directly with employers, like PHE, whether that be through work experience, outreach or apprenticeships."