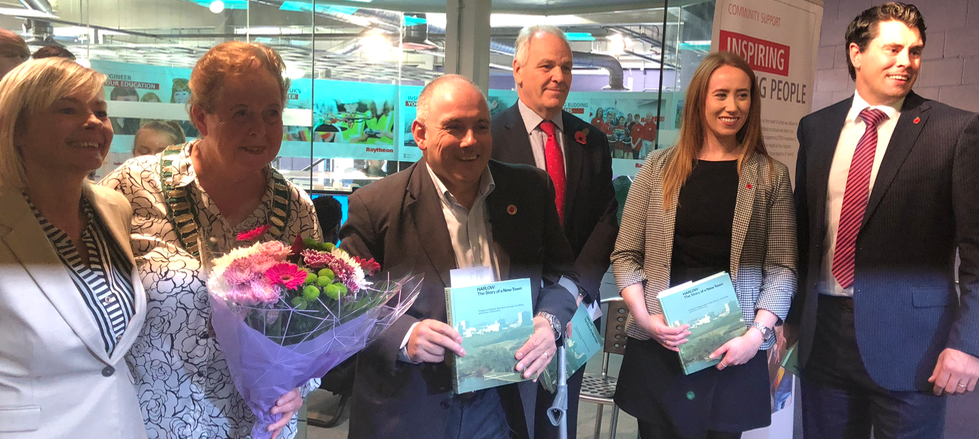 RAYTHEON UK have supported the relaunch of the Science Alive Centre in Harlow – with CEO Richard Daniel and Robert Halfon MP in attendance. The relaunch is the start of a new chapter in the life of the Centre.
Raytheon UK has donated £15,000 and a flight simulator to help ensure that the Centre can offer young people opportunities in Harlow, and to encourage their involvement in STEM subjects. Raytheon UK will be continuing to support the Science Alive Centre in the future.
The Chair of Harlow Council, Maggie Hulcoop, and Robert Halfon, MP for Harlow, were there to see the launch of the flight simulator at the Cenre. The Centre also put on a series of exhibits, which local children of various ages took part in, alongside the 'coding club', a new initiative for the Centre.
Harlow has a long connection to Science. The local Kao Park – a business and science site, and home to Raytheon in Harlow – is named after Sir Charles Kao, the founder of fibre optics. Sir Charles spent a period of time on his research in Harlow itself.
Raytheon's commitment to support Harlow and the local community is part of the companies work to encourage young people to take up the STEM subjects and find the great engineers, cyber experts and scientists of the future.
Richard Daniel, CEO of Raytheon UK said
"I am proud that we are supporting this new chapter in the history of the Science Alive Centre. We were delighted to offer our support to the Science Alive Centre, and to ensure that it can continue its vital work supporting more young people from all backgrounds to get involved in STEM subjects'.
"It is my mission to ensure that we support young people to take up STEM, and we have given resources and the flight simulator to help the Centre. We will be continuing to support the Centre so the next generation in Harlow have the skills and encouragement they need to achieve what they want from life and work."
Sharon Davies, Manager of the Science Alive Centre spoke of the importance of Raytheon's support;
"Raytheon are our vital partner in making sure we can offer the Centre to the community, and that we have the resources through the flight simulator and other exhibits that encourage people to use the Centre. This then gives them the opportunity to learn new skills which inspire them to take up careers in STEM. We need more companies like Raytheon to do their part for our community and support our Centre."