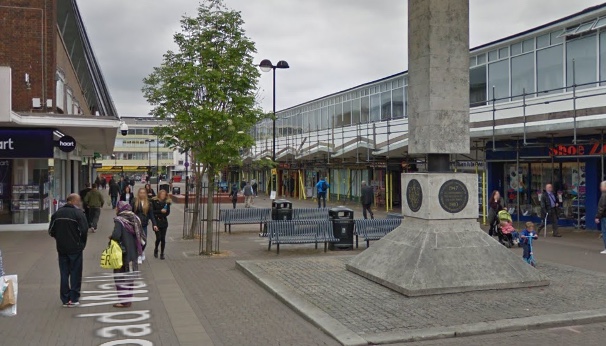 A HARLOW man has pleaded guilty to breaking a notice to enter the Broad Walk at Harlow Town Centre.
Lewis Cooper-Gray, aged 31, of No Fixed Abode pled guilty at Chelmsford magistrates court to the following.
On 28/11/2018 at Harlow being an individual to whom a community protection notice had been issued, failed to comply with the notice in that you entered Costa Coffee, Broadwalk, Harlow.
Contrary to section 48(1), (2)(a) and 52 of the Anti-social Behaviour, Crime and Policing Act 2014.
On 28/11/2018 at Harlow, Essex having been arrested by a constable for breaking a bail condition, namely not to enter the Broadwalk area of Harlow, both sides, including all the shops on both sides and their back entrances along the full length of Broadwalk to the far corner of Lloyds Bank and The arcade opposite Lloyds, being a person released on 27/11/2018 by the custody officer at Harlow Police Station being under a duty to surrender into the custody of a court
The case has been adjourned to 02/01/2019.