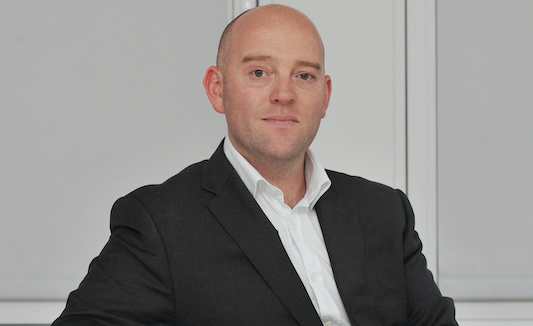 ADDINGTON Capital, the property investment and asset management specialist has recruited Tim Cornford as a salaried partner to head its retail asset management team. Cornford joins from Ellandi where he was an Associate Director.
Tim will be responsible for looking after the group's retail assets which includes four shopping centres, bought in joint venture with its partners: The Harvey Centre, Harlow, Queen's Arcade, Cardiff, Charter Walk, Burnley and Union Square, Torquay, together with retail assets acquired from other Addington's JV deals including Retail Plus and the Bonsai portfolio. Currently, Addington has 1,250,000 sq ft of retail space under management.
Tim was instrumental in many of Ellandi's acquisitions and managed a portfolio of six shopping centres, dealing with four different equity partners. He took a lead role in several town centre-wide repositioning developments, acquiring new assets, active asset management, managing letting and lease renewal processes and liaising with external valuers, agents, councils and stakeholders. He was also Head of Car Parking where he was responsible for the £6m p.a. income from the business' car parks.
Tim joins a growing team at Addington. The company recruited Helen Shellabear as a partner and asset manager from Hudson Advisors L.P at the end of 2018 and last Summer appointed Erdal Kacar from L&Q, the PRS Specialist to spearhead ADDLiving, its new management and leasing platform for residential property.
Commenting, Martin Roberts, Principal of Addington Capital said, "We are delighted to have attracted another high-level professional of Tim's calibre to our team. Addington has national retail expertise from small shops to town centre dominant shopping centres across the UK and expertise in the restaurant and leisure sector. Tim's experience will be invaluable to us in creating further value from these assets."
"Addington's aim is to find opportunities to enhance property values across our main sectors of office, retail and residential and we believe the opportunities will continue to increase in this period of changing markets. "

Popularity: 1% [?]