Caring nurses and midwives celebrated at The Princess Alexandra Hospital Trust
THE caring and committed nurses and midwives at Princess Alexandra Hospital Trust in Harlow are proud followers of the outstanding tradition of nursing through the centuries and on Friday there was an opportunity to celebrate this dedicated profession.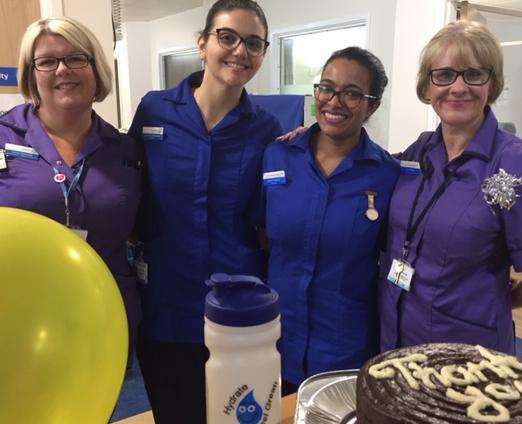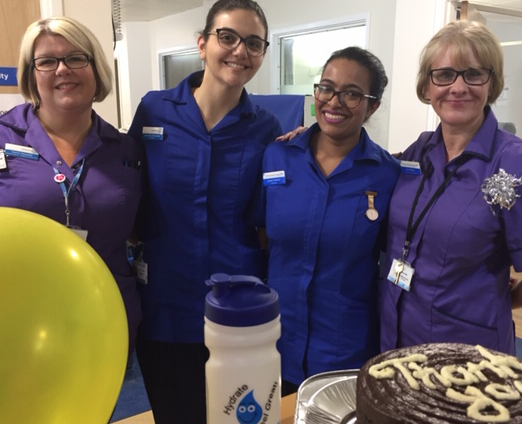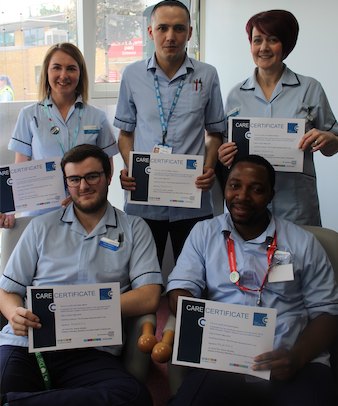 International Nurses Day is on Sunday 12 May and coincides with Florence Nightingale's birthday, and Sunday, 5 May, was the International Day of the Midwife.To show appreciation of these valued clinicians the hospital held a combined day celebrating nurses and midwives on Friday, 10 May. The celebrations included the delivery of thank you cakes to every ward and clinic.
The day's programme included a stand at the Patient Information Centre and a presentation of certificates by Sharon McNally, director of nursing and midwifery at Princess Alexandra Hospital Trust. In addition, there was a certificate for student midwife Emily Ward, who was a finalist in the Student Nursing Times Awards.
Sharon said: "This is an opportunity to thank our wonderful nurses and midwives for the care, compassion and great service they provide every day. They are a great credit to The Princess Alexandra Hospital Trust and to their profession.
Sharon added: "We are keen to show our appreciation of the provision of skilled care, delivered with compassion and dignity to the patients across all our services and the organisation.
"We are highlighting the work of our wonderful nurses and midwives; but it cannot go without recognition that they would not be able to perform their vital tasks without the hard work of support staff such as maternity care assistants, healthcare support workers and theatre support workers, so we are also recognising these colleagues today."
The 780 registered nurses and 175 qualified midwives at the hospital provide vital support and care across a wide variety of settings and services, examples of which are – gastroenterology, cancer services, respiratory and cardiology through to labour and neonatal wards.
The nursing staff at the hospital have widespread recognition for their care and compassion and have been commended by the healthcare regulator CQC. It has earned them some wonderful feedback from patients. For instance one patient wrote: "I went to A&E with a problem with my eye. I was treated amazingly well. My problem was very serious, so not only did they have to get the treatment right they also had to try and keep me calm which wasn't easy. The care by all the staff has been outstanding."
Another wrote: "My father- in-law was admitted with a suspected heart attack. We live in France and had no means of communicating with him. I called Fleming Ward and the phone was answered by a very helpful nurse. She updated me fully on his condition, and passed the phone to him so I could chat to him. I am so, so grateful for her kindness and assistance with this matter. She symbolises all that is great with the NHS. It is a superb institution because of the kindness and care of the doctors and nurses."
The hospital's Patient Panel has been keen to highlight these fantastic people, so to add to this year's celebrations, they organised a special thank you event with two fantastic prizes: tea at the House of Commons and a beauty treatment special. During the day staff were asked to outline some of the great things their nursing colleagues do, and the winners will be picked later this month.
Diane Deane-Bowers, vice-chair of the Patient Panel, said: "We were delighted to attend the reception at the hospital to celebrate International Nurses Day. The cake and buffet were a small token of our appreciation for the wonderful nursing staff .The panel has collaborated with many senior nursing staff in recent years, and the commitment, compassion and service they and their teams provide for patients and the local community are exemplary."