IN the last seven days, Harlow athletes have been performing at a national level. The week began with Shemar Boldiszar in action at the Loughborough International selection event. Following on from his success at the County Championships, he ran two heats of 100m and the 200m. In his best 100m race he set a new PB of 10.53s and then ran a very impressive 200m. He won his heat in the quickest time of the weekend of 20.81s. His 100m time has him ranked as twenty-first in the country. He is ranked fourth at 200m. More importantly for his development he is sixth and first respectively on the U23 100m and 200m lists and must now be in the selector's thoughts for this summer's U23 championships, in Gavle, Sweden in July.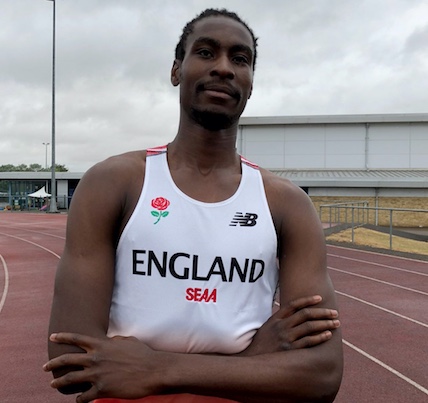 On Wednesday evening, Jamie Putt ran his first British Miler's Club regional event at Eltham. These events are run as timed finals and he won his C final in a time of 2.00.94, mere hundredths outside his best of 2.00.88. He is currently ranked nationally at 130 in a very competitive U20 age group that are grouped very closely in times.
To end the week, Leo Chashchin took part at the National Combined Events Championships, held at Bedford. He was thirteenth overall in the U20 age group and set a new PB Decathlon points tally. His final score of 5965 points was just outside a longstanding club record. In that total he set seven event PBS with the highlight being achieving another new record for Pole Vault. A quirk of multi events meant that the heights went through multiples of three rather than five, so he was able to add another centimetre and set a new mark of 3.86m. With several of those ahead of him eligible for home nations other than England, Chaschchin may still be in the frame for England selection for the U20 Home International, in Swansea in July.
There was further good news to note as former Harlow athlete Will Marklew, now representing Sheffield and Dearne AC, was tenth in the senior combined event.