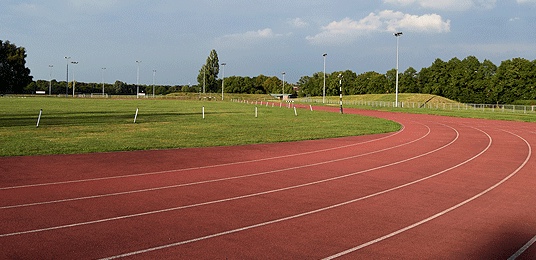 HARLOW AC member, Millie Upton, won the U17 pentathlon at the Hertfordshire County Open Combined Events competition at Hemel Hempstead on Saturday.
The day began with a massive new PB in the 80m hurdles. Her mark before the event stood at 13.01s and she reduced this to 12.1s. She also achieved a new PB in the shot, 7.12m, and then won the high jump with a best performance of 1.44m.
4.58m was good enough for first in the long jump. It is no surprise that in energy-sapping heat, at the end of an exhausting day, the 800m time was slow, 3.20 minutes. Nevertheless she completed it to ensure points and position on the day. Her total of 2207 points represents an improvement on her only other pentathlon, 2189 points, so is a solid new PB.
After the event, club Chair, Steve Lott said; "This is a confidence-boosting result for Millie and many congratulations to her. She works very hard in training and is determined to become a good all-round athlete. She's only just started multi events really, so I hope she takes what she learns this year into her winter training and goes from strength to strength next year."