By Inspector Tony Walker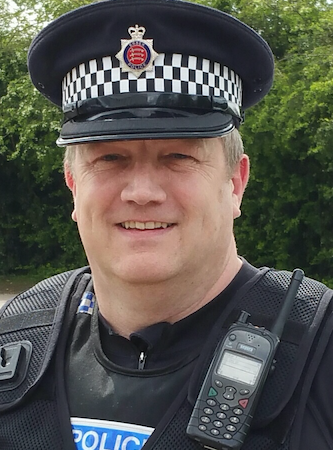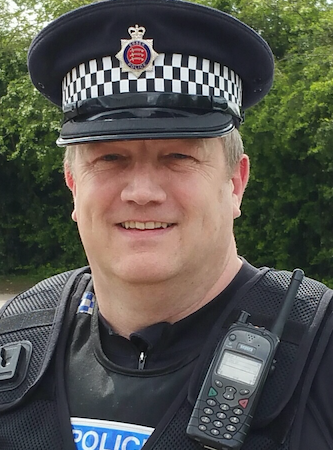 THE Community Policing Team will continue to act on information supplied to us by the public and have executed a number of successful drugs warrants in Millwards, Morefield's, Brocklesmead and Keaton Way with drugs being seized and arrests made. Our engagement with the local community has shown us that anti-social behaviour connected to illegal use of motorbikes and mopeds continues to be an issue. This is something we are working hard to reduce, we have seized five motorcycles this month for either being used inappropriately or being stolen we will continue to tackle this issue. We have recently placed pictures on our Facebook site asking for help to identify the owner or riders of a particular bike that has been causing issues throughout Harlow, if you have any information please let us know.
Operation Sceptre (knife crime) has seen additional officers patrolling the Town Centre, Town Park, cycle paths and a plain clothes operation in the Town resulted in a number of stop and searches being carried out and three arrests made for a variety of offences. Following on from reports of disorder in the Town Centre, a dispersal order was authorised on the 5th July. This gave police the power to direct people to leave a specified area if they have committed or are likely to commit anti-social behaviour and not to return for a period up to 48 hours. This is one of a number of options we use to make the Town Centre a safer place. A plain clothes operation in Bush Fair also saw a male arrested on suspicion of drug driving. Four additional officers will start with us on 22nd July and they will be part of a new team dedicated to the Town Centre, this is great news for Harlow.
On 3rd July the Police and Fire Commissioner Roger Hirst held a public meeting at The Latton Bush Centre. The meeting was attended by representatives from the local community and there was much discussion around local policing and issues connected to Essex Fire and Rescue Service. Police Officers and Community Support Officers have also been at Newhall & Little Parndon Academies giving important safety information and advice to children, all of our forthcoming community events are recorded on the Essex Police website. Paddling Pools are opening in Harlow soon and the team will be visiting these throughout the summer with our colleagues from the council to ensure everyone remains safe and has a good time.
As the warm weather is now with us it's an appropriate time for some crime prevention advice, please do not advertise the fact that you are away on holiday on social media sites, many people may get to see this information and an empty unoccupied home is prime target for a burglar. Remember to make sure that your property is locked and secure even if you are just popping out for a few minutes, an open window gives the opportunist burglar a chance to enter your home and there is nothing worse than coming home to find your property has been broken into, further advice can be found on the Essex police website www.essex.police.uk
Up and coming street meet events which give you the opportunity to speak with an officer from the Community Policing Team
18st July 10am – 11am The Stow Shopping Centre 11am – 12pm The Playhouse.
21st July 6pm-7pm Staple Tye Shopping Centre
1st August 12pm -1pm (coffee with Cops) Macdonalds at Staple Tye
8th August 11am – 12pm Old Harlow High Street shops
12th August 11am – 12pm Bush fair Shopping Centre
22 August 11am-12pm The Playhouse & 11am – 12pm The Stow Shopping Centre
27 August 11am -12pm Tesco Church Langley