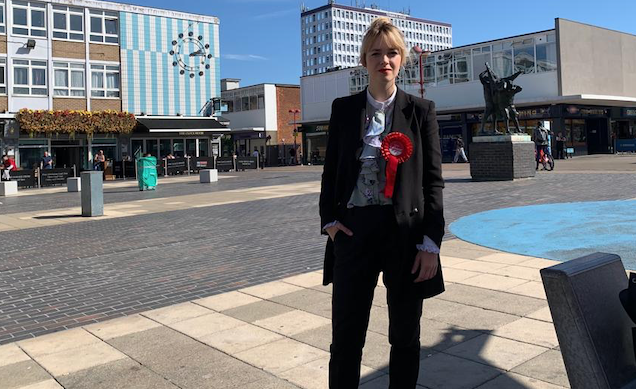 Dear Editor,
I want to say a huge thank you to the people of Harlow who put their trust in me in the ballot box on Thursday. This time it was not enough to bring the change we need, and I feel deeply sad about that.
I put myself forward to be Labour's parliamentary candidate for Harlow and the Villages, because I felt heartbroken that we have lost so much in our town due to the cuts to our vital services and communities under the Tories, and I want to make a difference. I want to fight for Play schemes, youth services, more police, bus services, the fire service, schools, and the NHS. I want to challenge unsuitable housing developments, address our housing crisis, and the decline of our town centre. I believe the people of Harlow deserve better.
I was selected to represent the Labour Party in Harlow in April 2018. I worked on many Iocal projects for over eighteen months, until the time came to campaign in earnest, when the recent election was called. During that short period of campaigning I knocked on thousands of doors – but I was not alone. Every single day I was joined by NHS staff, nurses, doctors, surgeons, by firefighters, teachers, solicitors, pensioners, shop workers, students and factory workers – other people just like me. People who live and work in Harlow, many NHS workers, and teachers, who came out in the cold and rain with me because they felt a desperate need to tell their neighbours that the services they deliver for the people of Harlow are in crisis, and need real change. These problems are repeated all over the country. We saw that all too clearly in the image of the sick little boy on the floor on the front pages of our newspapers recently.
But while our hospitals are at breaking point, while we are unable to get a GP appointment, while 30% of children in Harlow continue to live in poverty, while our schools are seriously underfunded, while across the UK one million people need the services of foodbanks, and while our living standards continue to be pushed down – I will not give up.
This may have been seen as a Brexit election, but the next one will not be. This time I gave Harlow and the Villages everything I had, but sadly it was not enough. I hope that I will be given the opportunity to do it all again. My ambition is not to be 'an MP', it is to be the MP for Harlow, and to serve its people.
I will continue to campaign with those in the town and villages who will be let down by the Tories cruel benefit cuts, bedroom tax, low wages, highest train fares, depleted bus service, and library closures. I will fight for the 1950s women who were robbed of the pension they expected with almost no notice. I will fight for an end to developments like Terminus House, against the privatisation of our NHS, and I will fight for a better Harlow for my son, trying to ensure that he and others just like him can enjoy growing up in a town he comes to love, just as much as I Love Harlow.