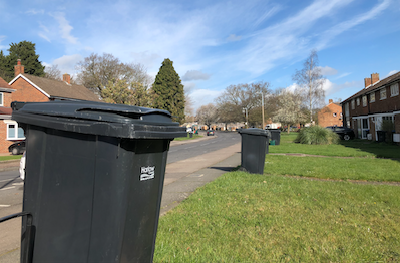 HARLOW Council has once again apologised as hundreds of residents have not had their bins collected.
They have published a long list of streets that were not collected on Monday January 6th.
When they failed to collect waste from a number of streets on Saturday, a Harlow Council spokesperson said : "There's been disruption to collections since after Christmas due to an increase in parked cars, extra traffic to and from tipping points and extra waste to collect" but many have questioned that position pointing to similar areas with similar challenges that have not had any problems or few problems at all.
Conservative councillors believe that there is more to this than blocked streets and busy roads and believe that this may be some form of "industrial action" being played out where the public are the pawns.
We have contacted the councillor responsible for environment and await his response.
Bin collections
We are sorry but there has been some disruption to our collections today. The following areas are now scheduled for collection on Tuesday 7 January
Recycling
Barnsley Wood Rise, Bittern Lane, Black Cap Drive, Bullfinch Road, Bunting Street, Crossbill Way, Dealings Road, Goldcrest Way, Greenfinch Way, Kinglet Lane, London road, Magpie Road, Meadow Lane, Nuthatch Drive, Redwing Way, Robin Lane, Siskin Drive, Skylark Place, Slight Mead Lane, Sparrowhawk Way, Starling Road, Woodpecker Lane, Malkin Drive, Chelsea Drive, Davenport, Heathcote Gardens, Ridgeways, Wedgwood Drive, Denby Grange
Non-recycling
Coalport Close
Communal Non-Recycling
Canopy Lane, Honor Street, Skylark Way, The Chase, Holland Way, Headland Street, Goldcrest Way, Braggowens Ley, Crossbill Way, Milestone Road, Langdale Street, Allis Mews, Great Auger street, Alexandra Road, Soper Square, Flint Lane, Pitchway, New Pond Street, Maypole Street
Christmas trees
Whieldon Grange, Simplicity Lane, Sparrow Hawk Lane, Malkin Drive, Mayole Street, The Gardiners, Barnsley Wood Rise, Ridgeways, Albertine Street, Westbury Rise, Denby Grange, Challinor , Bentley Drive, Bullfinch Road, Coalport Close, Harrow Bond street, Ashworth Place, Sheldon Close, Davenport, Siskin Drive, Pilkingtons, High Chase
If your collection has been missed you can report this using the missed waste and recycling form up to two working days after the scheduled date or use our contact us form, including your address so we can look into this.