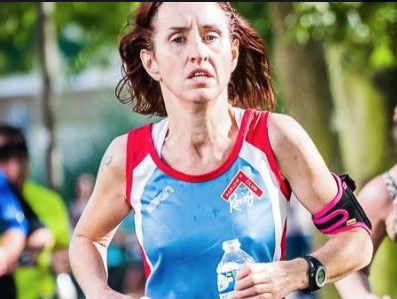 HARLOW Running Club member Sandi Rust completed the Cold Christmas 50K trail race on Sunday morning. This is a demanding and scenic 31 mile race from Cold Christmas, Hertfordshire to High Easter, Essex. Rust finished in 14th place out of 61 finishers in an excellent 5hrs 35min 03sec, a PB by more than 12min.
Meanwhile at the Dorney Lake Half Marathon, near Windsor and Eton, Sean Flynn finished in 50th place out of 121 finishers and 3rd Vet 60 in 1.51.02.
At the Canterbury 10 Mile race Dan Finch finished in 753rd place out of 1044 finishers in 1.29.46, in his debut at the distance, Terasa Holden was 1368th in 2.01,47 and Amanda Martin-Hose 1400th in 2.06.09.
At the Freethorpe 10 Mile race in Norwich Andy Kinney finished in 695th place out of 735 finishers in 1.52.08.
At the Queen Elizabeth Olympic Park 10K Leanne Bennett finished in 55th place out of 361 finishers in a superb PB time of 43.43, Andy Smith was 56th in the same time and also a PB, Hazel Kurz 143rd in 54.01(PB), Tony Harman 182nd in 56.33 and Liz Coxall 247th in 60.24(PB).
At the Hadleigh 2012 Legacy 10K, using the Mountain Bike Circuit from the Olympic Games, Gary Mead finished in 155th place out of 603 finishers in 58.26, Michael Robey was 174th in 59.53, Dionne Jones 232nd and 1st Female Vet 50 in 1.03.22, Debbie Cooper 457th in 1.15.44 and Kelly Spires 458th in 1.15.45.
Several runners took part in the Pick n Mix Race to the Bling event at Sawbridgeworth where you can complete as many, or as few, laps as you like of a 5.3km looped course along the River Stort waterways. Deb Garfield completed the full Marathon distance of 26.2 miles in a time of 5.40.56 and Gail Nicholls managed 19.7 miles in 3.27.36. Laura Prime, Jason Fox and Paul Schroder all did 16.4 miles in a time of 2.37.32. Helen Barnes-Martin also did 16.4 miles but in a time of 3.15.52, Sandra Webber ran 13.1 miles in 2.21.36 and Heidi Fox 9.8 miles in 2.04.03.
Several runners completed parkruns on Saturday morning including 64 at Harlow parkrun.
Harlow parkrun
1 Martin WESTLEY 17:53
3 John GIFFORD 19:06
4 Ryan SMITH 19:44
5 Andrew KITSON 19:48
9 Lee WEBBER 20:46
11 Colin BAKER 21:17
12 James DOWSETT 21:19 PB
15 Andy SMITH 21:44
30 Mick MADDAMS 22:30 PB
31 Danielle MOESER 22:32
32 Marc LOWERS 22:44
39 Jamie JEPHCOTT 23:15
43 John BULL 23:39
49 Kerry MAVRIS 24:05
50 Paul DIXON 24:19
54 Robert SCOTT 24:42
55 Oliver SKIPPER 24:44 PB
62 Kevin SMITH 24:58
63 Bobby DRAPER 25:06
64 Matthew AUSTIN 25:10
65 Kelly GREY 25:11
68 Alan WELLBELOVE 25:12
74 Nick GOFF 25:35
77 Catherine RIDGE 25:39
78 Lex ELLINGTON 25:45
86 Sergio PELADO 26:04
89 Louise COOTES 26:09
93 Holly DAVIS 26:24
96 Vincent MARTIN 26:36
111 Robin LOZEAU 26:54
116 Paula MILES 27:09
117 Gary MEAD 27:10
120 Daniel FINCH 27:30
133 Lee WALKER 27:59
154 Tony HARMAN 28:54
156 Austin NYAMANDE 29:00
170 Michael ROBEY 29:44
178 Jacobus VAN DER POEL 30:15
189 John EDWARDS 30:45
212 Ronald PEACOCK 31:52
214 Steve COWLIN 31:55
217 Annabel MOESER 32:04
229 Carol COWLIN 32:48
232 Helen BARRELL 32:58
234 Miguel LUQUE 33:03
243 Dominic EMERY 33:33
248 Peter CLEVERDON 33:57
249 Luella DIXON 34:06
252 Sarah WALKER 34:29
258 Alison BULL 34:43
259 Jane EVANS 34:44
260 Lindsey PEARSON 34:44
265 Wendy SCHRODER 35:00
269 Dawn ELFORD 35:16
271 Terasa HOLDEN 35:30
277 Julie BULL 35:53
286 Paulene GALOPPI 37:01
306 Karen KITSON 40:07
307 Yasmin GREGORY 40:16
320 Pauline WEIRICH 43:02
324 Nicola WIX 44:30 PB
335 Sara COOMBE 49:24
338 Terry RIDGE 52:02
350 Sue SHILLING 62:44
350 finishers
Gunpowder parkrun, Waltham Abbey
13 Kirk CRUDGINGTON 20:06
14 Jon WAIGHT 20:08 PB
22 Andrew RAMAGE 21:02
282 finishers
Exeter Riverside parkrun
51 Jack SHURY 21:01
549 finishers
Castle Park parkrun, Bishop's Stortford
45 Jason HAIGH 22:37
88 Louise KEDGE 24:35
131 Justin PATTEN 26:04
439 finishers
Hamilton Lake parkrun, New Zealand
47 David JOHNSON 23:59 PB
132 Susan MALONEY 29:31
271 finishers
Great Cornard parkrun, Sudbury
72 Hazel KURZ 26:54
179 finishers
Folkestone parkrun
140 Kelly BURGESS 28:17
331 finishers
Margate parkrun
82 Francesca TYE 28:53
173 finishers
Westmill parkrun, Ware
44 Terry PIKE 31:37
95 finishers
Gadebridge parkrun, Hemel Hempstead
82 Teresa STICKLAND 31:47
114 Brenda CLAYTON 35:21
160 finishers
Sheringham parkrun, Norfolk
129 Andy KINNEY 34:16
181 finishers