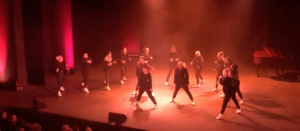 CELEBRATE HARLOW took place on Wednesday night at the Harlow Playhouse.
There were so many great acts that we thought it would only do them justice by giving them their own news item and signposting where you can find out more about them.
Here is a segment of two dance performances by Hip Hop Pop.
If you would like to see more, then the have two showcase performances in March.