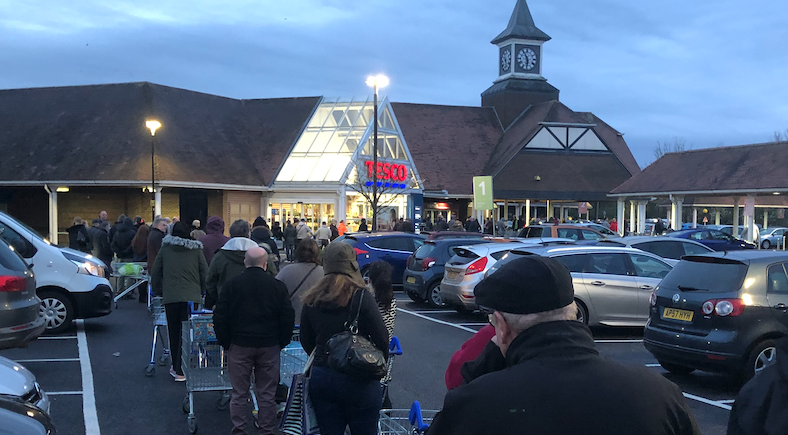 WHEN the doors of Tesco in Church Langley, Harlow opened at just before 6am, some of the shelves had hardly any stock on them.
Very little milk, toilet rolls and items such as dishwasher tablets.
So it seems that people are not panic-buying them at 6am, certain goods are simply not there.
As you can see from our film, this reporter didn't seem to think the queues were too bad. You get the feeling that most people will disagree. Maybe it was relative. Perhaps he was expecting a queue down to the petrol station.
One fellow shopper, who was just getting a few items said: "It shouldn't be like this" Another customer, told us that they had just been to Smithfield market and said "It was rammed and they didn't have any chicken".
A number of there customers, were simply telling us 'If you can't beat them, join them".
As we left, this reporter repeated the "not too bad" but as we sit here in front of the computer, we thought "Hold on, this is 6am on Friday March 20th. What is going on?
"We also felt for the staff at Tescos. It must be very stressful."
But the question remans (one we will try to get an answer to) why are certain shelves more or less empty at opening time?