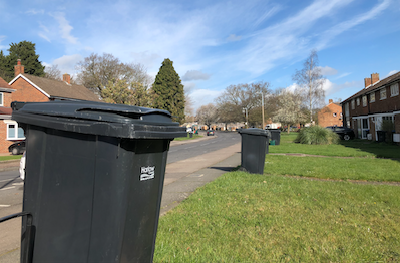 HARLOW MP Robert Halfon and the leader of the Harlow Conservatives, cllr Andrew Johnson have written a joint letter to the company in charge of waste collection in the town.
The letter states:
Dear Mr Graveson,
We have been contacted by waste operatives working in Harlow who have raised their concerns about an alleged lack of personal protective equipment, social distancing and information at Veolia, amid the coronavirus outbreak.
The waste operatives in Harlow, and across the country, are working extremely hard to continue providing a vital service in our communities. At this unprecedented time, they deserve the utmost protection, advice and support from their employer, in carrying out these duties.
We have been alarmed to hear that Veolia waste operatives in Harlow have not been provided with the appropriate PPE, nor facilities to maintain hygiene standards. Representatives have told me that workers have been given one pair of gloves to last an entire working week. No hand sanitisers have been offered, and there are no facilities for staff to wash their hands regularly.
As we understand, waste operatives have been given no formal briefings or guidance about how they should adapt their practices in light of coronavirus.
Understandably, the Veolia Harlow workforce has been reduced in light of some employees being identified as at risk, becoming sick themselves, or self-isolating with their households. However, as we understand it this has meant there are now four waste operatives per lorry, increased from three. It also is alleged that there is no social distancing taking place, in line with Government guidance, and the lorries are not being deep-cleaned regularly.
If the above is accurate, it is clearly completely unacceptable. It means that the health and safety of Veolia waste operatives, their families and the public is being placed at risk unnecessarily by decisions taken by the management.
We look forward to an urgent response to this letter to explain what exactly you are doing to protect the workers and the public in accordance with Government advice.
Yours sincerely,
​
Robert Halfon MP MP for Harlow
Cllr Andrew Johnson Leader of the Opposition, Harlow Council

Popularity: 2% [?]