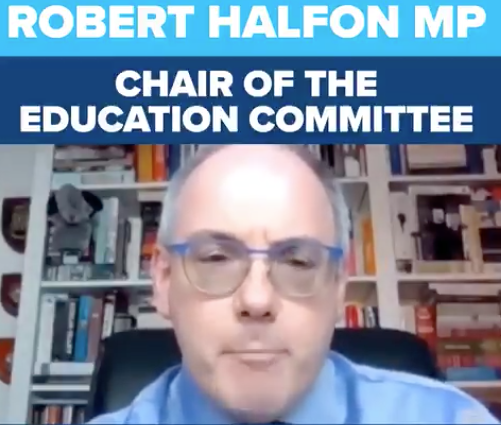 FOLLOWING a £1bn package of catch-up support for children announced by the Education Secretary on Friday, Robert Halfon MP, the Leader of Harlow Conservatives and the four Harlow Councillors on Essex Council, are calling on Essex County Council to launch "summer camps" for children in Harlow.
In a letter to Cllr Louise McKinley, Cabinet member for Children and Families, the Conservatives asked for "catch-up tuition, activities, mentoring and pastoral care over the upcoming summer holidays" noting that "the impact of coronavirus and learning under lockdown is disproportionately affecting the life chances of disadvantaged children in Harlow".
The letter was supported by a question from Mr Halfon to the Education Secretary in the House of Commons, this afternoon, urging the Government to work with Essex County Council to deliver the summer programme.
Commenting on the letter, Robert Halfon MP said: "We know that 2.3 million children across the country have had as little as one hour of home learning a day, if at all, whilst schools have been closed due to the COVID-19 pandemic. That's why, I campaigned for many months to secure a catch-up premium to help those children who have been left behind.
"Summer camps would make a huge difference to our young people's life chances and I very much hope that Essex County Council will listen to our calls."
Cllr Andrew Johnson, Leader of the Harlow Conservatives said: "The government's £1bn package of support for educational catch-up is brilliant news for Harlow. I'm grateful to Cllr McKinley for already meeting with me to discuss these proposals in more detail.
"It's important that we support children and families over the summer period, both in giving children structure and support but also supporting working families to return to work where they can and that's exactly what summer camps would do."