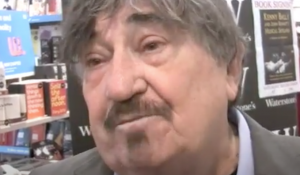 YH likes to dip into the wonderful Facebook page called Photos of Harlow, Old and New. On Wednesday, there was a long thread reminiscing about the many times, Kenny Ball and his Jazzmen played the Harlow Town Park in the sixties and seventies.
Our sister paper, YourThurrock interviewed Kenny Ball at a book signing session at Waterstones in Lakeside in 2011.
Kenny Ball died in 2013.
As our editor is a Harlow boy, he asked Kenny what his memories were of playing Harlow Town Park.
Pick up the interview from the two minute point.