PASSMORES Academy recognises that the young people in year 11 have had the most difficult of times over the last few months with regard to their futures and the impact of having sat no exams.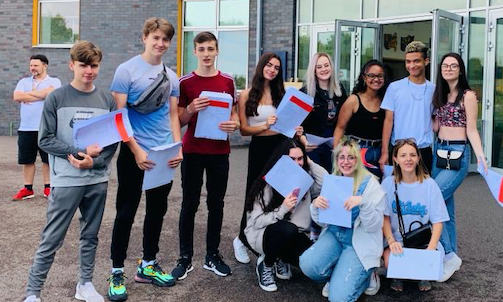 They have really missed out on some of the life experiences we have all taken for granted. The last week or so really won't have helped too with so many people making 'informed' comments about what should and shouldn't be done with their results. Despite all of that today was an excellent day to be at Passmores Academy – in fact the best day we've had since March – as we welcomed back our year 11 family to receive the results of their hard work over a number of years.
To hear the squeals of delight as student after student opened their envelope of results to realise that they have achieved the grades they need to move on to the next stage of their lives was exactly why Passmores chose to give out results in as normal a way as possible. A chance to celebrate, however socially distanced, together.
The Co-Principals, Vic Goddard and Natalie Christie, said: "As headteachers we spend time writing a press release, at this time every year, that is used to place school against school and young person against young person but this time is different.
"At Passmores we strongly feel that today is a day to celebrate all young people in Harlow's achievements at the end of a really difficult few months.
Therefore we have decided not to name individual young people although there were lots of fantastic results that individuals should be proud of; we will let them share their own news through their social media of choice. We think it is important to reinforce that this year's results are just as valued and deserved as every other year for all young people.
"So we are very proud of our year 11s for everything they achieved during their time with us and we know they will go on to successful lives.
WE hope to have a proper celebration with them as soon as we are allowed to."

Popularity: 2% [?]