ROBERT Halfon MP has congratulated pupils in Harlow and the villages receiving their GCSE results today, adding that he is pressing the Government to get BTEC results out to pupils urgently. He has also expressed his thanks to teachers and support staff for all their hard work over the last academic year.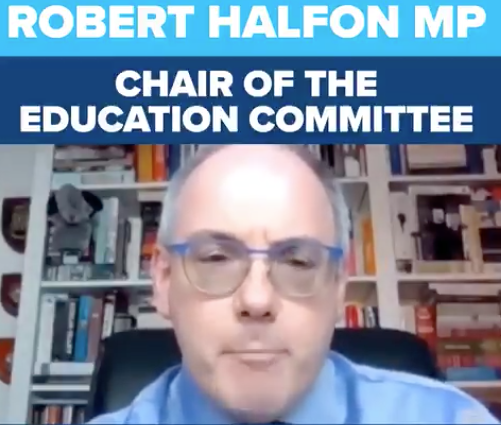 "I'd like to wish a huge congratulations to every pupil in Harlow and the villages receiving their GCSE results today. I know this has been an extremely difficult time for you and your families. I hope today will bring you the certainty you need to plan for your future – be that pursuing college or sixth form courses, apprenticeships, traineeships, employment or otherwise.
"I would also like to add that I am doing all I can to press the Government for the urgent release of BTEC results, as I know that many young people in Harlow will be extremely anxious and disappointed not to be receiving results this morning.
"A special thanks must be paid to our outstanding, hardworking teachers and support staff in Harlow and the villages, who have gone above and beyond in these exceptional circumstances to continue to support pupils in their learning and well-being over the last academic year. I also extend my thanks to our wonderful Harlow College for all they are doing to help students as they make their next steps.
"For anyone who hasn't received the results they were hoping for or has concerns about their options, please do speak to your school or college or get in touch with me and I will do all I can to help."
Mr Halfon, as Chair of the Education Select Committee in the House of Commons, has led an inquiry into the exam grading and appeals process, and has been a strong voice for students and their families throughout the pandemic.