A TREASURE trove of photos of athletes from Harlow Athletics Club in the seventies has been unearthed by a former coach.
Brian Gleeson was a sprint coach at the club from the seventies until the early nineties.
However, he doubled up as a club photographer.
The photos had been languishing in his private collection, until his daughter encouraged him to out them on the Facebook page, Photos of Harlow, Old and New.
The photos showcase the strength in depth at the club over that period of time.
Brian said: "At meetings, I would be running around, encouraging my athletes, but also time-keeping and undertaking other duties.
When I had a minute, I would take a few photos.
"I do remember the night (September 1977) when we had our first International Floodlit Meeting.
"Daley Thompson competed with our star sprinter Andrew Pitts. There was also Olympic shot-putter, Geoff Capes and may more top athletes.
"I have been bowled over by the reaction and am pleased they have brought back happy memories".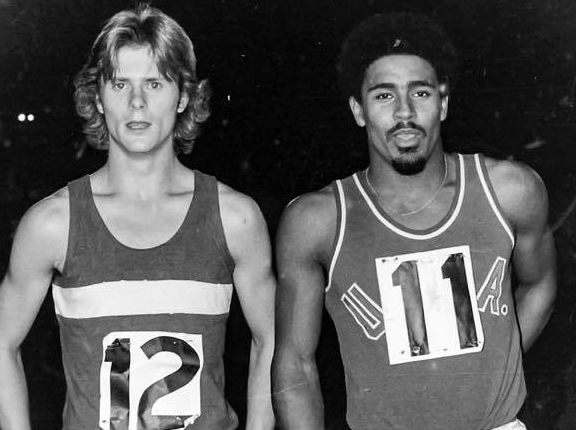 Essex 800 metre champion, Veronica Johannson (nee Cullen) said: "There were champions all over the place.
"Wendy McDonnell went on to compete at the 100 metre hurdles in the Seoul Olympics in 1988. Sue Mapstone won Bronze at the Commonwealth Games in 1978.
I ran with All-England Cross Country Champion, Toni Lattimore, who was as small as me but seemed to float through the mud. Ann Tamplin ran 2hrs 45 mins for the marathon.
The Dainton's at High Jump, Sandra Hayes at Long Jump, the Rafferty brothers at middle distance. Richard Green held a world best time fro 1500 metres in his teenage years.
Then there were the coaches. Dave Patey, Nat Fisher, Roy Snow, Ken Day, to name just a few.
"There are so many people. It was a very happy time. The training was tough but the feeling of satisfaction at winning was great."
Included in the photographs is the editor of YourHarlow, Michael Casey
He said: "I was just a bog standard club athlete whilst all those people you see mentioned were truly impressive athletes.
"But it taught me a lot about determination and many other life skills beside. I will never forget the encouragement of my PE teacher, Kelvin Evans and my middle distance coach, Nat Fisher.
"I will also never forget, 10 x 400 metres at 67 pace with 90 seconds recovery..on a Monday"
"When we are free of Covid-19, I would love to work with Brian and Harlow Museum to organise an exhibition and invite former athletes to have a jog down memory lane."
All photos courtesy of Brian Gleeson.
You can see many more on