DRIVERS face a total ban on touching their mobile phones at the wheel.
Under existing law they can be prosecuted only if they use hand-held devices to call or text reports the Daily Mail.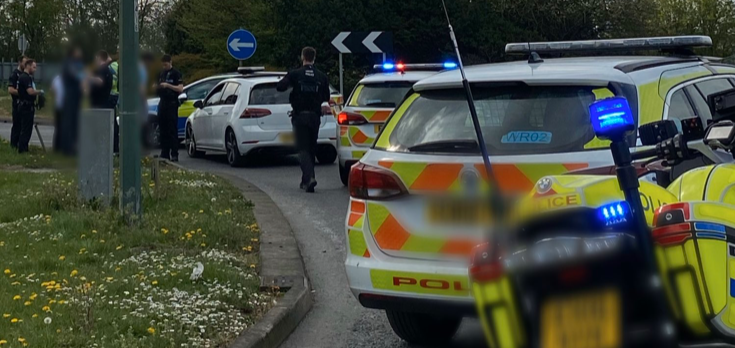 But from early next year this will extend to touching phones for any reason – such as to take pictures, browse the internet or scroll through a music playlist. 
Motorists will still be able to use their devices as a satnav, but only if hands-free.
Mobile payments at drive-through restaurants will also be allowed. Hands-free video calls and streaming videos are already banned.
Offenders will be hit with six points and a £200 fine.
'The closing of this loophole is very welcome and reflects the multitude of ways drivers can use hand-held phones,' said Nicholas Lyes of the RAC.
'Use of hand-held mobile phones at the wheel continues to represent a very real road safety risk, so it's clear more needs to be done to make this as socially unacceptable as drink-driving.
'It's important that alongside this change to the law, the Government looks seriously at other options that can help enforce the law, which should include new camera technology that can detect different types of hand-held mobile phone use at the wheel.'
To better enforce the law, Highways England has been trialling the use of high- definition cameras that can take pictures of motorists through their windscreens.
Fitted to overhead gantries at secret locations, they use algorithms and artificial intelligence to determine whether the pictures show drivers are using their phones.
If the trials are a success, images could be sent to police to issue notice of prosecution letters.
Highways England has also been using high-seated HGV cabs driven by police to help catch 250 offenders a month.
Chief Constable Anthony Bangham, of the National Police Chiefs' Council, said: 'Using a mobile phone while driving is incredibly dangerous and being distracted at the wheel can change lives forever. Police will take robust action against those using a hand-held mobile phone illegally and proposals to make the law clearer are welcome.'
A spokesman for Highways England said: 'We are exploring how technology could be used to detect when drivers are not giving the road their full attention, such as using a mobile phone. Although our roads are amongst the safest in the world, our ambition is that there should be no deaths on our roads.'

Popularity: 1% [?]