A PROPERTY on the Harlow border, the scene of a fatal shooting in June has been closed down under the Anti-social Behaviour Crime and Policing Act 2014 for another three months.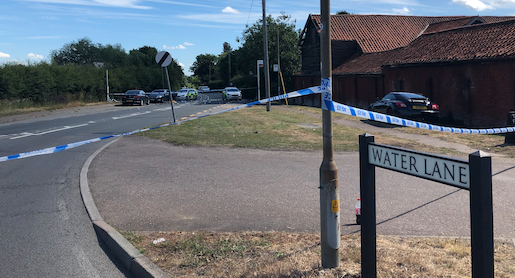 A joint operation between Epping Forest District Council's Community Resilience team and Essex Police led to a Closure Order being made by Southend Magistrates on 16 July 2020.
Closure order of up to 6 months
The property – a 4-bedroom bungalow with swimming pool – was rented out by a commercial company for parties, music videos, etc and appeared on Airbnb.
On the night of the shooting a large gathering of people were at a party there.
A Closure Order of up to six months can be granted to restrict all access and address disorderly, offensive or criminal behaviour, serious nuisance to the public or disorder near the premises.
Epping Forest District Council returned to court in October and were granted a further extension of three months up to January 15th, 2021.
Councillor Holly Whitbread, Cabinet member for Housing and Community said:
"This is an excellent example of teamwork between our Community Resilience Team, police officers based at our Council Hub and the wider Essex Police force.

"A Closure Order allows us to quickly close premises being used, or likely to be used, to commit nuisance or disorder.

"We acted swiftly to get the order made and it has already been posted on the property. This action should address the concerns of local residents and bring peace to this rural Essex village.
Prevent further disturbance
Brentwood and Epping Forest District Commander, Chief Inspector Ant Alcock added:
"I'd like to thank our colleagues at Epping Forest District Council who worked closely with the Community Safety Team, to secure the closure order.

"We understand the impact that visitors to this property have had on the local community and I now hope that this will prevent further disturbance to local residents.