FA Cup 1st Round
Harlow Town 2 v 9 Ipswich Town
THIS will be the type of game that Harlow players will have learned a huge amount from.
Pride hurts and there is no doubt they will be hurting but there will be successes in the future and when it happens, Harlow Ladies may well refer back to games such as this.
There was a gulf in class. There is no doubt that Harlow are much further down the football ladder but there is also no doubt that Dean Perrett's team are climbing up that ladder.
That which does not destroy you will make you stronger.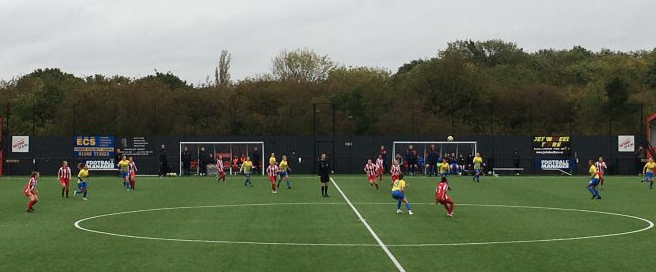 Here is a report, courtesy of Ipswich Town.
=============
Ipswich Town Women resumed their season following the lockdown with a comprehensive 9-2 FA Cup first round victory at Harlow Town this afternoon with Georgia Allen netting a hat-trick, Natasha Thomas and Eloise King two each, and Sophie Peskett and Abbie Lafayette one apiece. 
Thomas opened the scoring in only the fifth minute with a header from Town's first attack, the two minutes later Allen made it 2-0 with her first of the afternoon when she followed up to rebound after the keeper had failed to keep hold of the ball.
King made it 3-0 in the 16th minute with a tap in, then a minute later it was four with Allen notching her second again after the Harlow keeper had dropped the ball.
Ellie Manning pulled a goal back with a header for the home side on 19 and then Georgia Box made it 4-2 in the 26th minute as she made the most of a sloppy Blues back pass.
But King made it 5-2 with her second of the afternoon on 31, then nine minutes later Allen completed her hat-trick with a curling strike into the corner.
Peskett made it 7-2 with a low shot into the corner on 43, then Lafayette completed the half's scoring with a header in the final minute.
Town only added one more to their tally in the second half, Thomas turning her 99th goal for the club past the home keeper with 17 minutes remaining.
https://www.twtd.co.uk/ipswich-town-news/39329/tractor-girls-return-to-action-with-9-2-fa-cup-win-at-harlow

Popularity: 1% [?]