HARLOW MP Robert Halfon and his fellow Conservatives have reacted with anger at the news that Harlow Council failed in its bid to secure funding for Harlow Town Centre.
Robert Halfon said: "This news that Harlow Council has missed out on the High Street fund bid is extremely disappointing.
I worked hard in Parliament for Harlow to be included in this scheme.
The letter from the Secretary of State says that the bid did not meet stringent criteria on value for money for the taxpayer and Basic Commercial Return – as any Government investment should.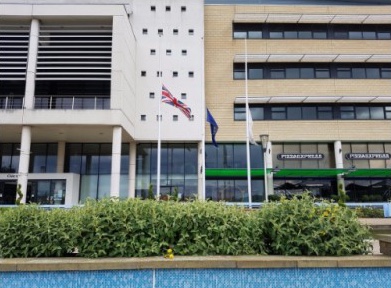 We need to know from the Leader of Harlow Council and the Cabinet Portfolio Holder why this criteria was not met and why the business case did not meet the minimum threshold as required.
What specific measures did the Council Leader and Cabinet Portfolio Holder take to ensure the bid they were submitting met the criteria?
We must be sure that the separate bid of up to £25 million for the Town's Fund that I secured from the Government for our Town does not fall down for similar reasons.
I work hard in Parliament to bring major investment into our town, such as the new hospital, the new junction 7a, 7 major school upgrades, urgent upgrades for PAH, a £2.5 million upgrade of Harlow college – on top of the £12 million Advanced Manufacturing Centre – £200,000 to resurface the cycle tracks – all on top of the financial package to help us through coronavirus worth well over £160 million.
Early in December Harlow Conservative Councillors secured an extra £5 million from Essex Council as part of a £50 million Harlow Investment Fund dedicated to regenerating the town centre to build an even better Harlow.
https://www.harlowconservatives.org.uk/news/essex-county-council-invest-ps5-million-help-regenerate-town-centre
"If other Councils around the country can get the bid right and have secured this investment, Harlow Council should be able to as well. We can't afford to lose big opportunities in this way".
Below is the original news item re bid including interview with portfolio holder for regeneration, cllr Tony Durcan.