OVER 160 residents took up the offer of a free Covid test at the Latton Bush Centre on Tuesday.
YH Editor Michael Casey, went down to the Centre to take up the offer.
Michael said: "This was very straightforward. Once I got to centre, it is clearly marked.
"There is no need to go into centre. You are directed to a side door, where the woman on desk gives you a pack with instructions.
"Go home, follow instructions, (there is a bit to do on-line) and do test.
"You then package it up and return to centre.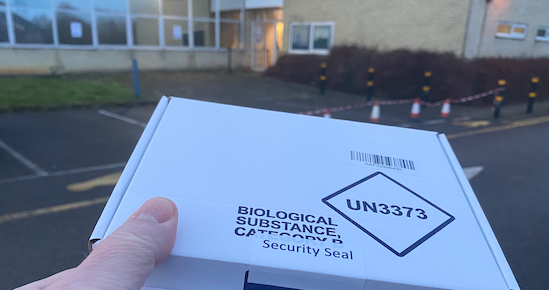 "They said we would get results in three to five days."
YH understands that over 160 people picked up a kit on Tuesday.
Further details are below.

Popularity: 2% [?]