TORY MPs are asking the government to set out a "route map" for the reopening of schools in England, amid growing concerns about the impact of closures on children's education.
The chairman of the education select committee, Robert Halfon, has asked for a plan to be laid out in the Commons.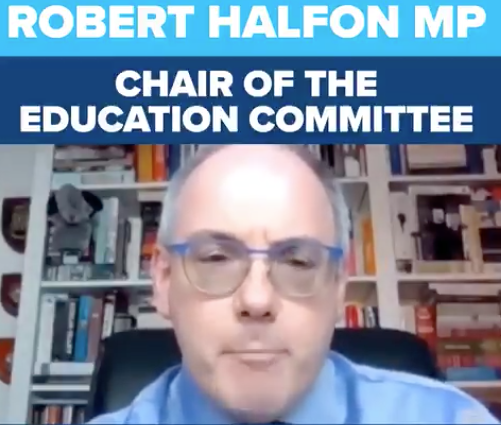 The government has said it is "too soon" to say when schools will reopen to all pupils.
But it will not be until after the February half-term at the earliest.
Mr Halfon, Conservative MP for for Harlow, tweeted that he had asked to table an urgent question in on the matter.
If the request is granted, an education minister will need to respond to his queries.
Mr Halfon told BBC Breakfast there was "enormous uncertainty", with newspaper reports that schools would not reopen before Easter. He called for the government to set out "what the conditions need to be" for pupils to return to schools.
"I think the government should come to parliament and explain to the public, to teachers, support staff, parents, who are incredibly worried," he said. "There are enormous pressures on parents at the moment, some of them are giving up their jobs or working part time, they are losing income because they have to stay at home to look after their children, they need to know what is going on."
Schools in England have been closed to all but vulnerable pupils and the children of key workers since the national lockdown began on 5 January.
Pupils have been told they will be learning at home until at least half-term in mid-February.
Education Secretary Gavin Williamson has said schools will be given two weeks' notice before reopening – which he would "certainly hope" would happen before Easter.
Health Secretary Matt Hancock echoed his comments in an interview with the BBC's Andrew Marr on Sunday, saying: "I hope that schools go back after Easter, of course I do."
However, he added that while the vaccine rollout was "going fast… we've got to make sure that we get the cases down and we've got to protect the country from new variants coming in from abroad".