THE Harlow Lesiurezone has today opened as a mass vaccination centre to further accelerate the vaccine roll out to Harlow residents. 
Nationally, nearly 7 million people have received the jab and the opening of the site in Harlow will mean more residents receiving their vaccine quicker.
Residents should not turn up at the centre, but instead should wait to be contacted directly. Parking will be free for residents at the site.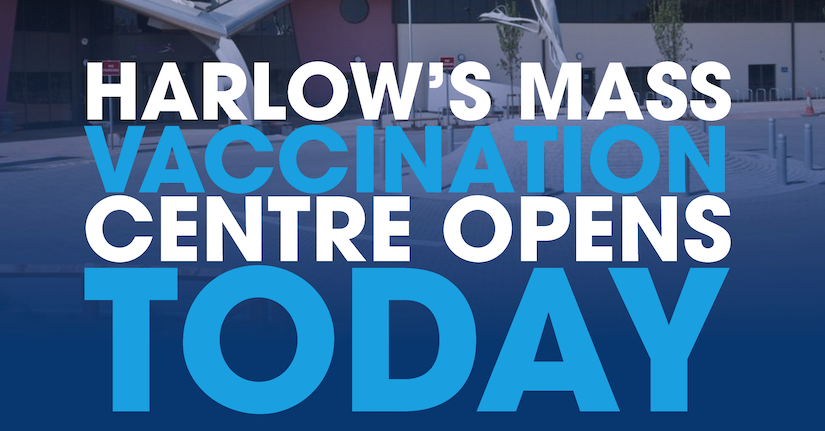 Welcoming the news, Harlow's MP, Robert Halfon said: "This is a huge milestone in our fight against this virus and it really does signal light at the end of the tunnel.
"I pay tribute to everyone involved in setting up the centre and rolling out the vaccine from the volunteers, to the vaccinators, NHS staff, the Clinical Commissioning Group and the centre management.
"Thanks to the hard work of residents, the infection rate in Harlow has dropped significantly over the past week – but now is not the time to let up. We must continue to stay at home so that we can protect our NHS and save lives."
Leader of the Harlow Conservatives, Cllr Andrew Johnson said: "This is great news for Harlow and will really help in stepping up vaccinations in our town.
"Huge thanks must go to everyone involved setting up the site and helping with the effort to vaccinate our community.
"For now residents must continue to follow the rules and remember Hands, Face, Space – that way we can continue to bring infections down, reduce the pressure on PAH and allow the vaccine to carve our route out of lockdown."