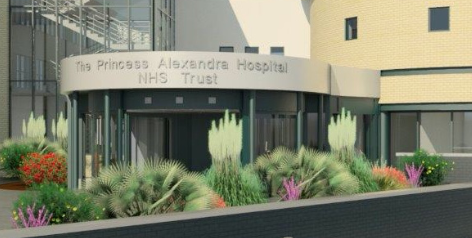 THERE has been no further deaths registered at Princess Alexandra Hospital in Harlow.
The number of deaths is still 523.
There have been 36 deaths in the first twenty seven days of February.
That compares to 163 deaths in first twenty seven days of January.
There has also been a significant decline in the number of in patients at PAH.
On January 5th, there were 204 in patients. That number is now down to 41.
There have now been 523 deaths registered since the first tragic death on March 18th, 2020.
There were 179 deaths registered in January.
January 7th saw 13 deaths. That is sadly, the most deaths in a single day in the Harlow-based hospital.
PAH has not directly released information regarding the number of patients who have recovered.
Nor have full details of deaths in care homes and in the community been revealed.
For your guidance, we have been told in the past that Harlow residents make up just over 40% of the client base of Princess Alexandra Hospital.
Our thoughts are with the families of those who have died.
YH has a dedicated Covid-19 channel with over 1000 news items.
https://www.yourharlow.com/category/health-and-well-being/covid-19/
Monthly figures to date
March: 35 deaths
April: 151 deaths
May: 15 deaths
June: 0 deaths
July: 0 deaths
August: 0 deaths
September: 2 deaths
October: 3 deaths
November: 29 deaths
December: 73 deaths
January: 179 deaths
February: 36 deaths
February deaths
February 27th: 0 deaths
February 26th: 0 deaths
February 25th: 0 deaths
February 24th: 0 deaths
February 23rd: 1 death
February 22nd: 0 deaths
February 21st: 1 deaths
February 20th: 0 deaths
February 19th: 1 death
February 18th: 2 deaths
February 17th: 2 deaths
February 16th: 2 deaths
February 15th: 3 deaths
February 14th: 2 deaths
February 13th: 1 death
February 12th: 0 deaths
February 11th: 1 death
February 10th: 1 death
February 9th: 1 death
February 8th: 5 deaths
February 7th: 2 deaths
February 6th: 2 deaths
February 5th: 1 death
February 4th: 1 death
February 3rd: 3 deaths
February 2nd: 2 deaths
February 1st: 2 deaths
January deaths
January 31st: 5 deaths
January 30th: 5 deaths
January 29th: 6 deaths
January 28th: 2 deaths
January 27th: 1 death
January 26th: 5 deaths
January 25th: 4 deaths
January 24th: 5 deaths
January 23rd: 0 deaths
January 22nd: 2 deaths
January 21st: 9 deaths
January 20th: 9 deaths
January 19th: 6 deaths
January 18th: 9 death
January 17th: 4 deaths
January 16th: 9 deaths
January 15th: 5 deaths
January 14th: 6 deaths
January 13th : 7 deaths
January 12th: 5 deaths
January 11th: 4 deaths
January 10th: 7 deaths
January 9th: 10 deaths
January 8th: 3 deaths
January 7th: 13 deaths
January 6th: 6 deaths
January 5th: 11 deaths
January 4th: 5 deaths
January 3rd: 6 deaths
January 2nd: 3 deaths
January 1st: 7 deaths