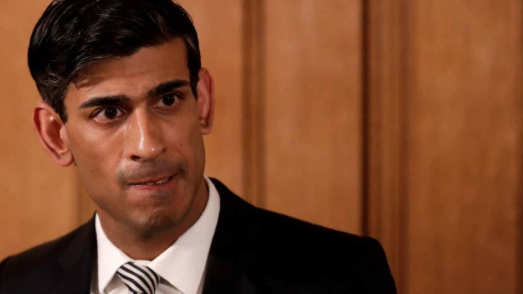 THE chancellor will extend the furlough scheme until the end of September when he makes his Budget speech later reports the BBC.
Rishi Sunak said the scheme – which pays 80% of employees' wages for the hours they cannot work in the pandemic – would help millions through "the challenging months ahead".
Some 600,000 more self-employed people will also be eligible for government help as access to grants is widened.
But Labour said the support schemes should have been extended "months ago".
Mr Sunak will outline a three-point plan to support people through the coming months, rebuild the economy and "fix" the public finances in the wake of the pandemic when he delivers his statement to the Commons at around 12:30 GMT.
But he has warned of tough economic times ahead and there are reports that he plans to raise some taxes.
The Coronavirus Job Retention Scheme has protected more than 11 million jobs since its inception and had been due to close at the end of April.
Employers will be expected to pay 10% towards the hours their staff do not work in July, increasing to 20% in August and September, as the economy reopens.
Speaking ahead of the Budget, the chancellor said: "Our Covid support schemes have been a lifeline to millions, protecting jobs and incomes across the UK.
"There's now light at the end of the tunnel with a roadmap for reopening, so it's only right that we continue to help business and individuals through the challenging months ahead – and beyond."
Further support for self-employed workers will also be announced by Mr Sunak.
A fourth grant from the Self-Employment Income Support Scheme will be available to claim from April, worth 80% of three months' average trading profits up to £7,500, while the chancellor will set out details of a fifth grant.
The Treasury said that hundreds of thousands more people will be eligible for the grants this time, as tax return data for 2019-20 is now available.
Mr Sunak previously faced criticism that newly self-employed people were unable to benefit from the scheme previously.