PLANS for a "good on-line facility" at Sainsbury's in Harlow are set to be submitted to the planning committee.
The plans are for:
This is to provide a facility for loading vans with customers' orders for home delivery. This involves erecting a single-storey extension on the eastern side of the building, 30m x 23m. This would be between the building and the petrol station with the remainder of the area between the new building and the petrol station providing a parking and loading compound for the vans.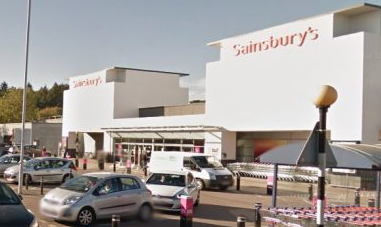 Spaces for 21 vans are shown, some of which are parking spaces and some of which are loading spaces, but the layout is such that if all spaces were full not all vans could be driven straight out. Access to it would be through the customer car park. There would also a layby off the car park for individual customers who have made click and collect orders to pick up their purchases. This has a canopy to provide weather protection.
There have been a number of objections to the application.
Fourteen objections have been received. Issues raised are:
 Increased noise
 Increased pollution
 Increased traffic congestion and accident risk
 Loss of parking spaces
 Request removal of the stairs as this area is used to for anti-social behaviour
 Loss of pedestrian access to Hammarskjold Road

One objector has also made the supporting comment:
 The vans will help customers as less traffic visiting the store.
The full application can be seen below.
https://moderngov.harlow.gov.uk/documents/s17651/Report.pdf
The application will be considered on Wednesday March 17th at the Harlow Council planning committee meeting which will be streamed on YouTube.