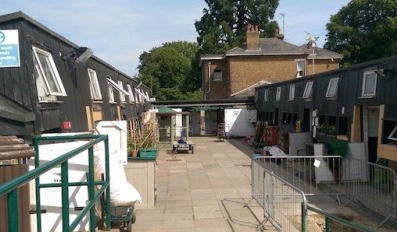 AS the country moves to the next step in the easing of lockdown restrictions the following local services have resumed as part of step 2 of  Harlow Council's roadmap:
Supported housing doorstep visits
Housing internal works programme
Houses in multiple occupation inspections and food hygiene inspections
HTS Pest Control – discretionary services
HTS drainage services
Harlow Playhouse reopens to private group activities, the box office has reopened and the café is providing takeaway drinks only
Pets' Corner has reopened for bookings which can be made at https://www.harlow.gov.uk/parks-and-culture/pets-corner
School readiness sessions can also resume from this date
COVID-secure measures to protect the public and staff will remain in place in all council facilities. The council would like to thank all the staff involved in these services for their work in getting everything ready and for preparing the town and businesses for the reopening of services as part of step 2 of the national roadmap.
Harlow Council continues to provide a large majority of its services with a number of facilities reopening as part of step 1 and step 2 of the national roadmap with more services expected to open from 17 May 2021.
Please remember that government guidance regarding social distancing, the wearing of face masks and washing hands still applies as services are reintroduced. Let's all keep doing our bit, following the rules and working together for Harlow's recovery.
More information on what you can and cannot do under the new restrictions is at www.gov.uk/coronavirus