THIS is our daily Covid report for Harlow. This includes the figures for Princess Alexandra Hospital (PAH). The table of 315 local authorities in England and the breakdown of cases for eleven areas of Harlow.
Finally, we also have the weekly number of people vaccinated in Harlow.
We have a dedicated Covid-19 channel which has over 1200 stories.
https://www.yourharlow.com/category/health-and-well-being/covid-19/
==========================================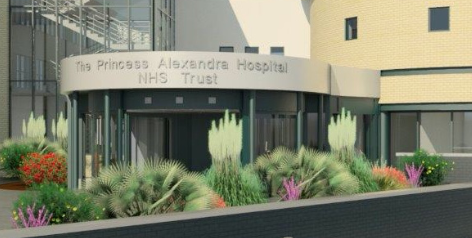 Princess Alexandra Hospital
There has been no further deaths registered at PAH in Harlow.
The number of deaths remains at 535.
There have not been any deaths in April.
There has been one death in twenty one days.
No deaths in fifteen days
There were 9 deaths in March.
There were 38 deaths in February.
That compares with 170 deaths in January.
There are 5 Covid in-patients. One on a ventilator.
Back on January 4th, there was 204 Covid in patients in over ten wards.
=============================
Local Authority Table
The number of cases has decreased to 18.
This means there are 20.7 cases per 100,000. This is an increase of 38.9% from seven days ago.
Harlow is now fluctuating between 12 and 20.
That is the lowest rate since September, 2020
This figure relates to April 9th and reported on April 14th.
Harlow is 146th of 315 local authorities.
A remarkable drop since the dark day of January 9th, when Harlow had 1327 cases and sat third out of 315 local authorities.
===================================

The Harlow Breakdown
Only three areas are registering any cases. As you can see, there does seem to be little increase in the Staple Tye and Latton Bush area.
Great Parndon and Katherines: 3
Staple Tye and Latton Bush: 7
We understand that zero actually means either 0, 1 or 2. That is why the total figure is 14 for Harlow.
April 9th
April 8th
Areas bordering Harlow
Sawbridgeworth: 0
Much Hadham and Hunsdon: 0
Roydon, Lower Nazeing and Epping Green: 0
North Weald, Matching and Sheering: 0
Hatfield Heath, Hallingburys and Rodings: 0
The areas are geographic clusters of 7,500 people. More associated with relationship with surgeries.
Reference: Twitter @RP131
https://coviddatashare.s3-eu-west-1.amazonaws.com/MSOA_LA_20210328.html
===================================

Vaccinations
Number of people vaccinated with at least one dose
Week Ending: April 8th
The statistics are as follows:
Under 50: 10,934
Aged 50-54: 5,180
Aged 55-59: 5,256
Aged 60-64:4,500
Aged 65-69: 3,740
Aged 70-74: 3,279
Aged 75-79: 2,343
Aged 80+ 3,608
Total: 38,840
A total of 1,251 in the past week. That is an average of 178 a day.
Last week
A total of 5,336 in the past week. That is an average of 762 a day.