STAFF at a hospital emergency department failed to "consistently use personal protective equipment" to keep patients and themselves safe from infections, a report said.
The Care Quality Commission (CQC) inspected the Princess Alexandra Hospital in Harlow in February.
Inspectors "were not assured that the service controlled infection risk well" and rated the department "inadequate".
The trust's chief executive said work was being done to address the concerns
.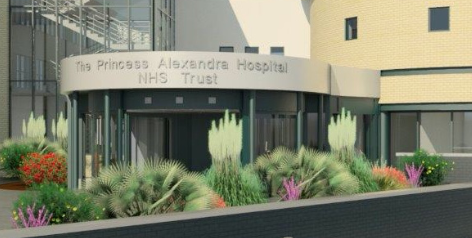 In its report, the CQC said: "Staff did not follow the trust infection, prevention and control policy or consistently use personal protective equipment and control measures to protect patients, themselves and others from infection."
Inspectors said they observed staff moving between "red" Covid-19 positive areas and "amber" Covid-19 negative areas without changing PPE.
The report stated staff took a trolley carrying refreshments between the two areas "without following the trust process for infection prevention and control".
Inspectors also found the department did not have enough nursing, support and medical staff "with the right qualifications, skills, training and experience to keep patients safe from avoidable harm and to provide the right care and treatment".
Inspectors were consistently told by staff there were not enough of them to keep patients safe and the department "relied heavily on bank and agency staff".

Bernadette Hanney, CQC's head of hospital inspection, added: "Staff did not appropriately manage risks to safeguard patients presenting with mental ill-health.

"We were told that security staff had supported a mental health patient with showering.

"This was particularly concerning because no risk assessments had been completed and there were no assurances that they were trained to support a patient in this way."

While the department was rated inadequate, the overall rating for the hospital remains as "requires improvement".

In June last year the hospital said it faced "overwhelming demand" for its critical care services as a result of the pandemic.

Following the February inspection the hospital reinforced infection, prevention and control procedures with the department and undertook an external peer review of risk assessments related to acute mental health patients.

Lance McCarthy, chief executive of the Princess Alexandra Hospital NHS Trust, said: "Our urgent and emergency teams continually strive to provide excellent care for patients, and they have already put in place improvements and additional support following the inspection.

"Whilst we are pleased the CQC noted our team were focused on patients' needs and that there was a stable leadership team in place, we know there is more to do and we are committed to continue our work to better support patients and their loved ones."