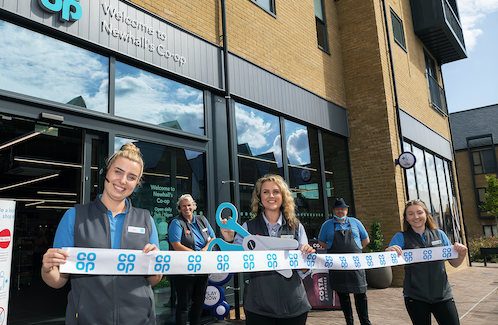 I WOULD like to bring to your attention the Local Community Fund initiative that Co-op has been running for a number of years now. The Harlow Stroke Support-Rehab Centre is one of the beneficiaries, along with Accuro (Care Services), The Livewire Trust, Plant and Wellies and Community Embrace UK. In total almost £1500 has been awarded to Harlow based charities. The Charities will use the funds to support our Harlow community and also to improve the fitness and well-being of vulnerable children and adults in the community.
Projects across the UK that Co-op members are passionate about are supported by the Co-op Local Community Fund. Every time members spent £1 on coop products and services 2p is returned as cashback, and we give the same to support community organisations and local causes. You do need to be a Co-op member to support your preferred cause. If you have a blue Co-op card,you should already be a member, but will need to register to be able to select your local cause. If anyone wishes to become co-op member to support our Harlow charity, here is link Co-op Membership – Membership that makes a difference – Co-op
Applications for the new Round 7 funding opens on 4 May. To be accepted, you must have a project in mind that will benefit your local community. Many applications are from charities or local community groups, but as long as your organisation isn't run for private profit, you can apply. https://causes.coop.co.uk/
Your project should fit one of the following categories:
Fairer access to food.
Fairer access to mental well-being services.
Fairer access to education and employment for young people.
Once accepted, you will need to encourage Co-op members to select your cause by promoting your project on social media and in your community.
Shortlisting usually happens in September or October, and the first payout will be in April 2022, so any project should be able to support itself until then. Good luck, everyone!